GGR 2022: 4 SEPTEMBRE 2022
TEMPS JUSQU'AU DÉPART
GGR News Updates
5 juillet 2019 19:58
La 2ème édition de la Golden Globe Race partira bien des Sables d'Olonne !
La 2ème édition de la Golden Globe Race partira bien des Sables d'Olonne !
Ce sera le dimanche 4 septembre 2022 !
L'aventure continue avec Don McIntyre et tous les amoureux de la course en solitaire autour du monde 👍
Le conseil d'agglomération vient de voter ce soir la reconduction de ce partenariat, à l'unanimité.
29 juin 2019 1:24
(English) OGR2023
21 mai 2019 4:45
« J'en ai certainement eu pour mon argent" a-t-il déclaré au Directeur de course Don McIntyre en riant, juste avant son retour aux Sables d'Olonne, le Dimanche à 20H21."
Le dernier du classement remporte la 5è place. Nombre de jours en mer pendant ce tour du monde : 322 jours 8 heures 21 minutes
17 mai 2019 13:21
ETA Tapio: Très tard Dimanche 19 mai ou Lundi 20 mai
At 0000Hrs UTC le 17 mai (soit 22 H le 16 mai en France) il lui restait 318 milles nautiques et il a fait de très bonnes moyennes ces dernières 24H oscillant entre 6,9 et 5,8 noeuds en profitant d'un vent de Nord-Ouest de 20 à 25 noeuds le portant vers le Golfe de Gascogne. Il avance bien et va continuer à bénéficier de vents favorables, il devrait avancer d'au moins 140 milles dans les 24H qui viennent. Samedi le vent tombera à 15-20 noeuds donc sa vitesse du jour risque de tomber à 5 noeuds pour une distance de 120 milles. Il n'y aurait plus que 60 milles avant la ligne d'arrivée aux Sables d'Olonne, très peu en fait et à 5 noeuds, il pourrait arriver en milieu de journée DIMANCHE MAIS !!! Il y a une bulle sans vent prévue DIMANCHE !…et c'est IMPOSSIBLE de prévoir exactement la vitesse de Tapio. Ces derniers 60 milles pourraient prendre 36 heures ou… ? Donc il pourrait arriver très tard Dimanche ? Maic c'est juste un AVIS !…Nous devons être prêts à tout moment. On verra de quoi sera fait demain…
16 mai 2019 6:36
ETA Tapio les 19-20-21 MAI!
Il y a deux jours, j'avais prédit qu'il parcourrait 180 km au-dessus de cette période. Il a parcouru une distance de 180 km. Il est donc sur la bonne voie, mais il est extrêmement difficile de prédire son arrivée. Les vents sont clémentes dimanche … il peut donc parcourir n'importe quelle distance au cours des 100 derniers kilomètres, rapidement ou lentement, en fonction du vent local réel, toujours imprévisible avec les prévisions … nous disons donc pour l'instant 19ème TARD ou à tout moment. au 21 tard! ??? Il lui reste 460 milles à parcourir à 16h00 et à 5h00 pour UTC! alors il essaie c'est certain. Voici les distances de navigation suggérées qu'il pourra parcourir dans les prochains jours … MAIS REGARDEZ LE SUIVI !! … 16 à 110 milles, 17e à 110 km, samedi 18 à 100 milles, dimanche 19e à 70 milles, lundi 20ème -50 miles … ????
10 mai 2019 14:30
Une nuit difficile pour Tapio
Une nuit difficile pour Tapio, avec des prévisions de vents de 30kt renforçant la force coup de vent! Cela ne durera pas longtemps et les prochains jours ressemblent à de la bonne direction et de la force … derniers messages: Il ne reste plus jusqu'à ce que la grosse dame chante. Vous devez respecter l'Atlantique Nord, le SW a hurlé et soufflé plus de 50 noeuds toute la nuit. Il y avait n ° 4 récif, 1/4 Yankee et 1/3 Staysail, mais aurait dû prendre le principal et le boom en frappant les vagues si mal que la vang a éclaté. Devrait être capable de le réparer une fois de plus avec ma Makita lorsque le vent tombe. Faire une grande vitesse :).
24 avril 2019 14:46
Tapio était ravi de nous parler à tous lors de la conférence de presse du GGR à l'occasion de son anniversaire, mais aujourd'hui, lors de l'appel téléphonique au bureau du GGR, il a admis que c'était le jour le plus triste de son RGG. Rempli de batteries, son dernier roman n'est pas encore terminé, impatient de se rendre compte que le riz froid trempé n'est pas mauvais et qu'un smorgasbord suédois est plutôt bon après un petit déjeuner d'avoine froid trempé! La mauvaise nouvelle est que SUHAILI a environ 650 milles d'avance et Avec plus de 2 000 milles à parcourir, les échanges sont lents, il y a une zone de vent faible dans un système de haute pression faible au sud des AÇORES, mais les prévisions pour la semaine à venir sont généralement faibles. To to to to to to to to to to Quand direction du vent Il est trop tôt pour une heure d'arrivée aux Sables d'Olonne, mais la fin mai est à peu près correcte.
17 avril 2019 19:26
Tapio n'a plus de GAZ! nourriture si froide pour le reste du voyage et pas de thé ou de café et de l'avoine trempée dans de l'eau froide.! Le plus gros poisson volant de tout le voyage a atterri sur son pont hier .. HUGE! il la nettoya donc prête pour le petit-déjeuner frit et alla la laver mais la laissa tomber… AGGH! Il descendit pour faire bouillir de nouveau son avoine à la place, se sentant un peu plus bas et..OPPS! Pas de gaz !!! Sishumi de toute façon! … Son générateur d'eau ne fonctionne toujours pas, mais il a des conditions de navigation idéales, le vent de 16 kt est faible sur la mer et la température est idéale pour le milieu des 20 avec le soleil brillant et le plaisir de jouer avec son sextant. . Il tire le soleil trois fois par jour et était excité d'être directement sous le soleil qui était verticalement au-dessus il y a quelques jours !. Il semble se moquer de la vie quoi qu'il arrive! 2550 miles sans une tasse de thé semble brutal !! mais s'il peut maintenir ses 4.7kts .. ce sera le plus tôt possible pour un steak grillé! Seulement dans le GGR hey !! 🙂 Allez Tapio ..
16 avril 2019 7:21
Le High des Açores s'est maintenant déplacé beaucoup plus au sud et SUHAILI avance toujours, laissant Tapio dans son sillage. Les échanges se poursuivront pendant au moins 10 jours, alors si les progrès sont constants, il s'agit d'un long virement de bord de Starboard pour lui! Il a signalé un problème avec son générateur d'eau au cours des derniers jours, mais il a un remplacement complet à bord et ne semble donc pas trop inquiet, même si c'est sa seule véritable source d'énergie ayant perdu son moteur quelques semaines seulement après le départ et avec des panneaux solaires défectueux. Tout le reste semble bien, sauf peut-être à court de livres enfin! Il est difficile de prédire ETA, Tapio ne faisant que 3 à 4 nœuds dans les métiers, il lui reste 2700 milles à parcourir et la négociation du sommet des Açores qui pourrait bien devenir instable à l'avenir car généralement plus au nord. Le temps nous le dira et Tapio en a plein, alors nous l'attendons fin mai! Bonne chance là-bas!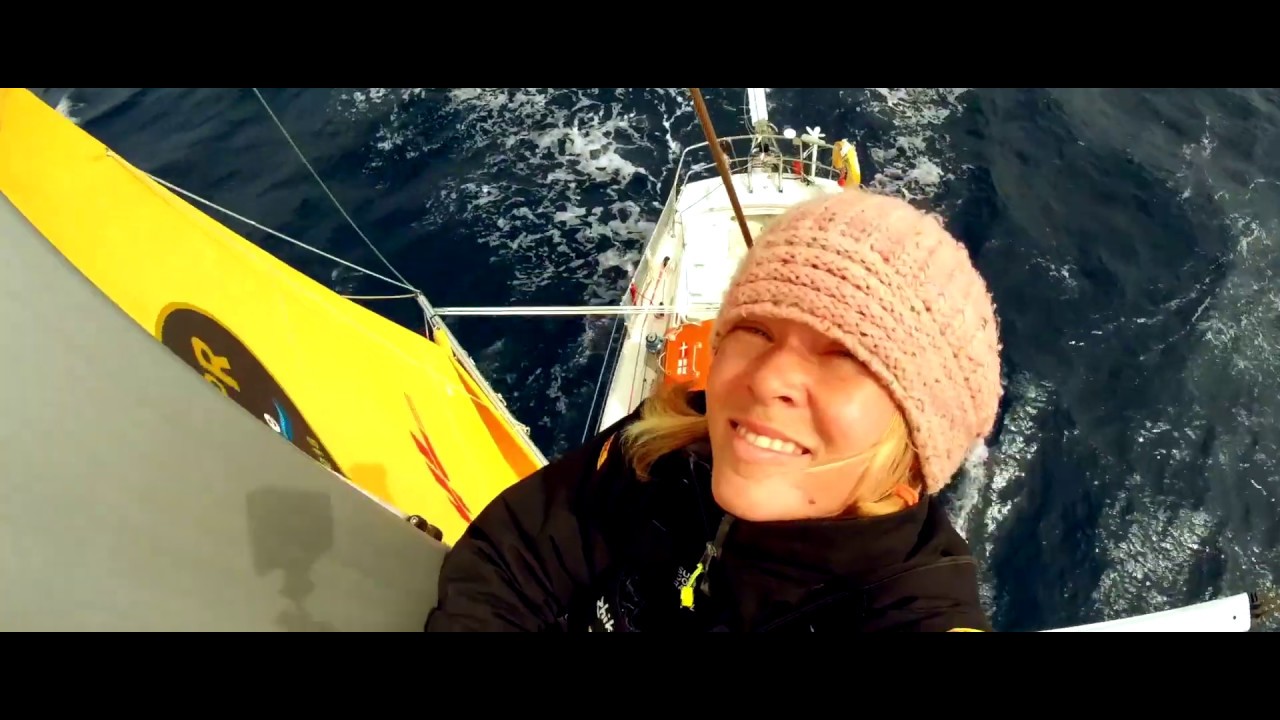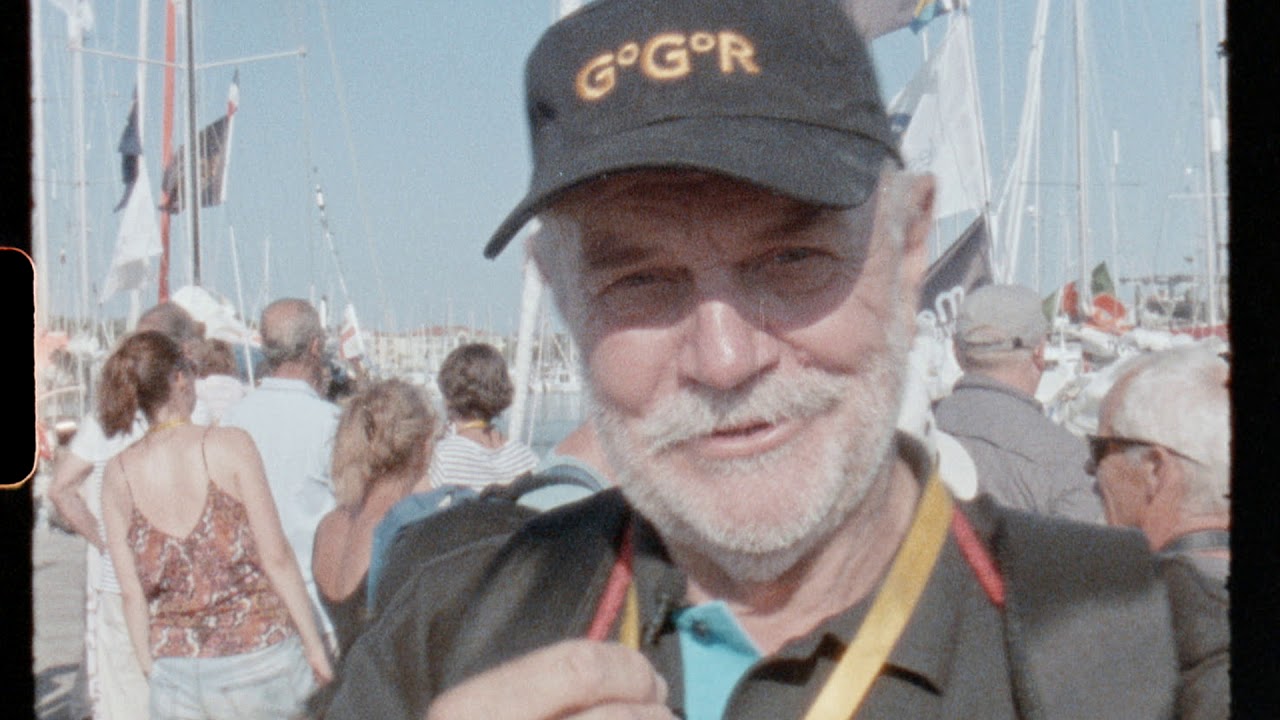 (English) Golden Globe Race final Tribute from Les Sables D'olonne
(English) Golden Globe Race 2018 Super8 Trailer !
Tough skippers and Tough boats ! Toughest GGR !
SUSIE GOODALL INTERVIEW
TRIBUTE TO ARE WIIG
Golden Globe Race 2018
Suhaili – Restoring a Legend
Hello Golden Globe