GGR 2022: SEPTEMBER 4TH, 2022
TIME UNTIL DEPARTURE
GGR News Updates
October 19th 2019 08:23 PM
Tapio's Galiana trip from Southampton to Helsinki begun with a fantastic day of downwind sailing.
Tapio Lehtinen not speaking to himself while sailing. 🙂 Infact Barry Pickthall now retired, is part of the gentlemans conversation as they sail north in Tapio's beautiful new Swan 55 Ocean Globe Race entry Galiana. A planned youth sailing program and two more circumnavigations in the next four years will be exciting to watch. Dreams are happening !! Good luck!! #GGR2022
October 17th 2019 08:04 PM
Mark Slats has been nominated for the sailor of the year award (Conny van rietschoten trofee).
Now fingers crossed.
October 4th 2019 07:32 PM
Tapio is entering the GGR2022 in Asteria and OGR2023 in Swan 55 Galiana
Excited and very happy to announce Tapio Lehtinen is entering the GGR2022 in Asteria, for some unfinished business, in what is and still remains potentially one of the fastest yachts in the event !! and being the Passionate MAN OF THE SEA and a true romantic in the spirit of Bernard Moitessier, as soon as he heard of the Ocean Globe Race he found a boat, bought it after a serious effort to find the money and will soon launch a fantastic program around that entry! If you are not yet following the Ocean Globe, please LIKE and share joining the Other great OGR Family 🙂 good luck Tapio…Dreams are Happening !! He takes the FIRST SPECIAL INVITATION..there are only four left !
October 4th 2019 06:22 PM
IGOR ZARETSKIY OUT!
IGOR ZARETSKIY has officially withdrawn from the Chichester Class of the 2018 Golden Globe Race. His team advised that due to various challenges, they sadly will not carry on to the finish line in Les Sables d'Olonne as originally expected. IGOR had faced several health issues that added to his original barnacle and rigging problems, forcing a stop in ALBANY Western Australia. He then returned to Russia for urgent medical treatment and was on track for a full recovery. He had been planning to once again set sail in November this year, continuing the Voyage through the Southern Ocean and around Cape Horn.
September 4th 2019 06:42 AM
The Third edition of the GOLDEN GLOBE RACE starts in exactly three years on Sept 4th 2022 from Les Sables d'Olonne in France. Your all invited!! A slightly different course, some new rules and following in the wake of Bernard Moitessier and JOSHUA, but completing the loop! A grand adventure with 30 sailors giving it everything they have to achieve one thing. To make it safely to the finish line as fast as they dare!. Simple boats, huge challenge, non-stop with every mile made good entirely due to their own perseverance and skill. The media file from 2018 GGR was huge and a summary will be released now on SEPT 14th, but 2022 will be much bigger with more of everything. Too good to miss. Get ready. The clock is running and it never stops! THANKS! #GGR2022
August 21st 2019 11:07 PM
It's Official!! Gregor McGuckin's drifting yacht Hanley Energy Endurance has stopped giving a signal to the Satellite Tracking page. The Yacht's position is now unknown, but it is unsure if this is a power issue from solar panels, or if the yacht has sunk. The mysterious benefactor from the USA who was funding a salvage operation for the Barrel of Whiskey on board and the efforts of the Salvor over 9 months never even made it to sea unfortunately. The boat was abandoned 11 months ago during the #GGR2018 and drifted toward Australia. After being just 1200 miles from the Australian west coast in summer weather in December 2018, it had since tracked as predicted, back out NW and West into the Indian Ocean. An Epic struggle for a tough little yacht and the end of an adventure. NOTE -If you donated money to the salvage effort Cody Cordwainer, he will happily refund that money, PLEASE Message him and thanks for trying!
July 24th 2019 02:50 AM
FACT! more than HALF of all the sailors who entered the 2018 GGR pulled out BEFORE the start! In this past week I had two possible new entrants tell me they thought #GGR2022 was full and they could NOT enter?? We hope everyone makes it, but by the law of averages about 10 of the current 21 entrants may not?? We have just increased the available places in the SUHAILI CLASS to 23. Entries are available right now. 🙂 In 2018 twelves on the Wait list made it! Good luck! Keep the dream alive! The adventure continues !!
July 5th 2019 07:58 PM
The 2th edition of the GGR will go well from LSO!
FROM LSO YANNICK MOREAU:The 2th edition of the golden globe race will go well from the sands of olonne!It will be on Sunday, September 4, 2022!The adventure continues with Don McIntyre and all the lovers of the lonely race around the world 👍The Council of agglomeration has just voted tonight the renewal of this partnership, unanimously.
FROM DON: FANTASTIC…BRAVO!!!! and we are so happy for us and all our friends and family in Les Sables d'Olonne Agglomération and Les Sables d'Olonne which we now call our second home , as well as all the corporate connections who have and continue to support this amazing adventure…..THANK YOU from Jane and me and all the GGR family around the world!!…#GGR2022 will be amazing 🙂
June 29th 2019 01:24 AM
OGR2023
The Golden Globe Race has a beautifull new siter in the Ocean Globe Race. The GGR allowed us and a special group of solo sailors to step back to simpler times and the OGR will do the same for sailors all around the world. They have not been able to enter a race around the globe for nearly 30 years! Two working together can achieve much more than just two individuals and the OGR will be good for GGR in many ways. She will be introduced to the world July1st. 12 months after the start of her older sister 🙂 !!
May 21st 2019 04:45 AM
"I have certainly got my money's worth from the entry fee." Tapio had joked with Race organiser Don MacIntyre before his return to Les Sables d'Olonne at 20:21hrs on Sunday.
Final GGR finisher takes 5th place. Circumnavigation time: 322 days 8 hours 21 minutes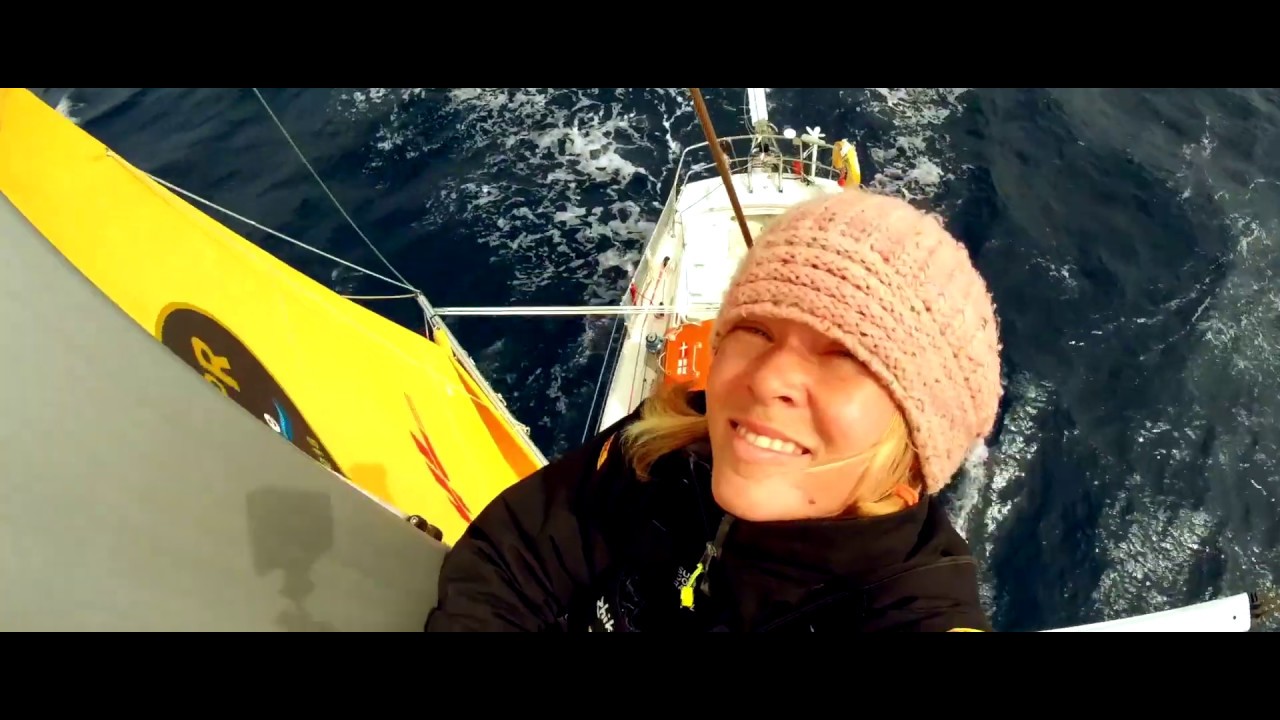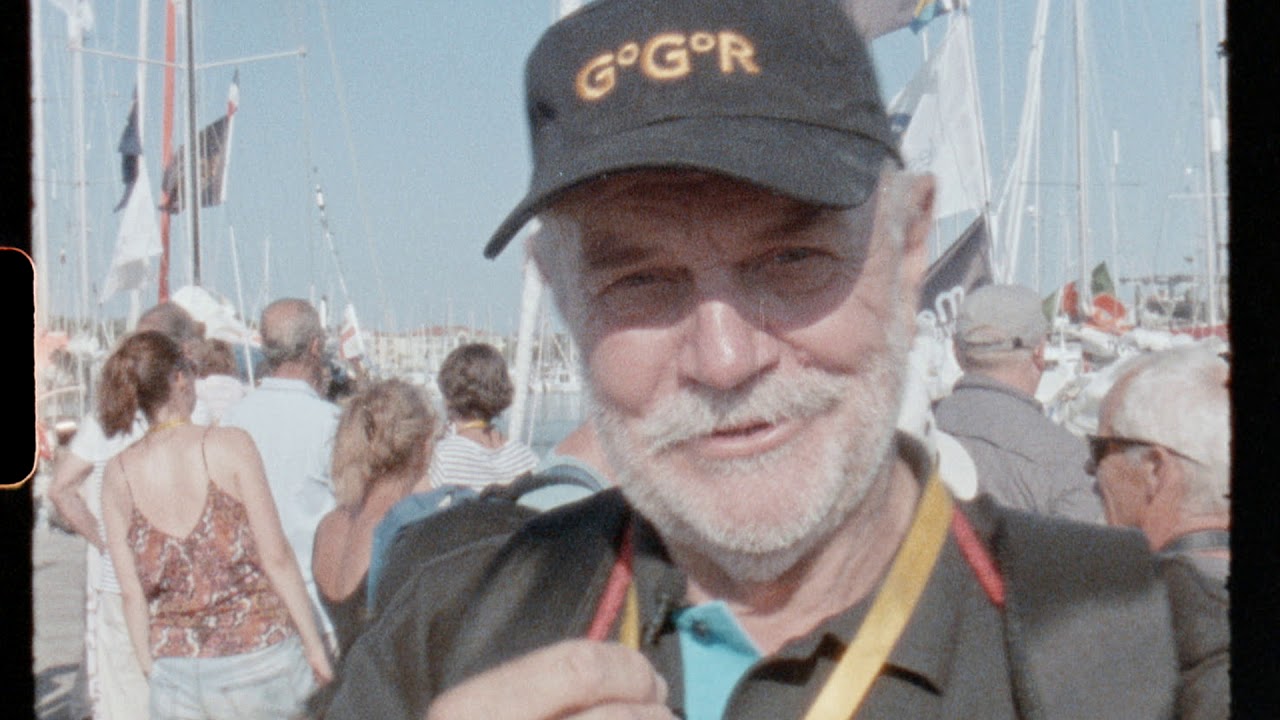 Golden Globe Race final Tribute from Les Sables D'olonne
Golden Globe Race 2018 Super8 Trailer !
Tough skippers and Tough boats ! Toughest GGR !
SUSIE GOODALL INTERVIEW
TRIBUTE TO ARE WIIG
Golden Globe Race 2018
Suhaili – Restoring a Legend
Hello Golden Globe