STARTED: JULY 1ST, 2018
TIME SINCE DEPARTURE
GGR News Updates
November 20th 2018 01:23 PM
This morning, MARK SLATS sails in the discomfort of a light wind and a messy sea while UKU enjoys the pleasure of sliding again, chased by a SUSIE very determined. For ISTVAN, the frustration comes from a penalty gained this morning for having entered in the prohibited navigation zone for more than three hours (penalty of 6h and 40 min). Meanwhile, TAPIO is turning back since yesterday to avoid being pushed to the NZ coastline, but he will soon have to head east again facing headwinds. Asteria covered with barnacles makes it difficult to progress upwind … Finally below Australia, COCONUT had the joy yesterday to cross Cape Leeuwin while IGOR is once again stuck in the middle of a bubble of high pressure that will stop Esmeralda all day. The passage of Cape Horn by JEAN-LUC this weekend will certainly be one of the highlights, and more symbolic time of this GGR so far…
November 16th 2018 09:01 AM
A rather happy and positive fleet this morning in the middle of the Pacific! Our Susie finally found some good strong winds that cheered her up since her Tasmanian stopover, "I LIKE THIS WIND :)" she writes. These strong winds are also delighting our Dutch golgoth: "REAL PARADISE SAILING 20KT AND 2METERSEAS JUST GREAT". This little feel of paradise, Tapio seems to taste this morning by "PLOUGHING INTO STEEP SEAS, RAINBOW IN THE SPRAY" engaging Asteria on the southern tip of New Zealand. For Uku, the conditions are not so idyllic but the magic operates . "ALL SAILS ARE UP.:)" on One and All, waiting for the winds to strengthen on his side. As for our leader, WIND, he will have plenty! A first front is passed over Matmut this morning, as a warning of the forming storm, with strong winds announced for tonight and this weekend, but "I manage" he says. Istvan aboard his Puffin is pushed by good sidewinds. Meanwhile, our navigators of the Indian progress, indeed Coconut points his bow slightly towards the SE to take advantage of the winds and "Esmeralda OK".
November 15th 2018 11:05 AM
137 days racing and a world apart. The GGR fleet extends over half a Globe! Our 8 sailors still in the race. The fleet stretches from the 90°th meridian east just crossed by Igor aboard his Esmeralda bringing up the rear, to the 90°th meridian West not far from Jean-Luc leading the way back to the finish line at Les Sables d'Olonne! The fleet extends over more than 6500 nautical miles !! Mark Slats, in second position is at equal distance in between the leader and his pursuer Uku, with 1400 NM on either sides… In fourth position, Susie aboard his DHL Starlight, 400 NM behind Uku, has just crossed the anti-meridian, the 180°th rocking on the other side of the globe after 4 and a half months at sea. Istvan not far behind, less than 2 days away from the English, should pass this symbolic line by tomorrow. This anti-meridian splits equally the length of the fleet in 2 parts, with 4 skippers in the lead sailing on one side, and 4 skippers on the other, including Tapio 500 NM behind the Hungarian, and Capt'n Coconut still more than 1700 NM from Tasmania.
November 15th 2018 08:04 AM
If the approach of Cape Horn is looking thought within a week for JEAN-LUC, with a massive low pressure system forming in the southern tip of Chile, the leader of the race succeeds for the moment in maintaining a good progression, pushed by a northwesterly flow which does not solicit his injured rig too much. For MARK SLATS, a little less than 1500 miles away, and he will continue to benefit from strong westerlies in the next 5 days, to keep stilling miles from the leader. 1500 miles behind the Dutch, UKU paves the way in the Pacific, followed by SUSIE, 450 miles from the Estonian, and ISTVAN, 200 miles from the English. All sailing downwind this morning between 5 and 6.5 kts, but this steady pace promises to know a few failures in the coming days. For TAPIO, the crossing of the Tasman Sea is forcing him to go down under New Zealand close-hauled, before westerly winds on Friday. IGOR, still very slow, 700 NM west of CAPT'N COCONUT, should be downwind by tomorrow!
November 14th 2018 08:10 AM
Cape Horn is a little more than 1300 NM from the leader, and Jean-Luc still undersailed to secure his rig, could have to face some heavy weather in a few days. Mark has just recovered another 30 liters of rainwater, and Uku has enjoyed his night under spinnaker after his cleaning day spent in the coldwater scraping the barnacles off his hull. Susie can't believe how calm and flat is this ocean at the moment, sailing with her kite up under a starry night, and wishing to have a little more wind… Istvan is delighted to pass his first Cape without being stuck in a storm like it was the case for the 4 other caps he rounded so far ! After New Zealand marking the entry into the Pacific, only remains Cape Horn. Tapio, pushing by a strong northern wind, is caught in a thick and wet fog wondering if he should blow into the horn ?! Capt'n Coconut finally changed his map as he approaches his home continent in the wake of the Suhaili. Igor meanwhile is still idling aboard his Esmeralda covered with barnacles in the middle of the Indian…
November 12th 2018 04:03 PM
Jean Luc delivered more amazing news this morning ! It was a pitchpole NOT a knockdown! The BOW went down into the sea and the stern lifted up and over!! He is now rather confident of the repair of his rig, even if he remains very vigilant. This great sailor now aims to sail to Cape Horn. "After, we'll see! ". Mark Slats is still enjoying the strong downwinds that have helped him in recent days to catch up 400-NM in a week on the leader, after Matmut's damage. Uku, and Tapio, both dived into the ocean to clean off these barnacles from their hull! Susie has repaired her gas stove to her delight and can eat warm again. Behind, Istvan still grumbles, very busy on board but found time to make himself à little haircut after 134 days at sea! Capt'n Coconut tinkers while listening to cricket on the Australian radio, because she is finally getting closer to the continent, and widening the gap in between his comrade, Igor, who remains stuck without wind with his Esmeralda covered with barnacles, halfway through the Indian.Far from the pangs of the Pacific tasted by VDH!
November 8th 2018 10:26 PM
Tapio Lehtinen makes extended stop at Hobart film gate to fix rig. He finally took off for the Tasman sea this morning, and the Finnish confided on the phone after his departure, that he was delighted with this human and earthly contact, but that he was exhausted by the long navigation without engine nor sleep, and the repairs made before heading off!
November 8th 2018 10:25 PM
Jean-Luc is still NUMBER 1 of the GGR ! Van Den Heede, the embattled race leader struggling with a damaged mast sustained during a storm 1,900 miles west of Cape Horn, has decided to continue in the race back to Les Sables d'Olonne. In a dramatic satellite phone call to Don McIntyre early today, the 73-year old solo circumnavigator who continues to enjoy a 2,000 mile lead over second placed Dutchman Mark Slats, said that he had decided to make the best repair he can at sea and continue in the race. The Frenchman told McIntyre "The worst that can happen is that I lose my rig, and I have my jury rig at the ready."
November 6th 2018 01:20 AM
Jean-Luc was knocked down at 150 ° on 5 NOV at 15.00 UTC, which damaged the mast that did not fall, but is not properly maintained. The bolt split 5 cm off the mast section and released the rigging. He was still in the storm with no sails up with a sea of ​​11m and winds of 65 knots. The wind has slowed down in the last few hours, but the low pressure system is reshaping in a steady state, and is now making a U-turn. Over the next 24 hours, 50 knot gusting southerly winds and a 7 m sea are expected, then the next 24 h will move to light winds from the north with intermediate calm. Jean-Luc was not injured during the knock down, and did not request ANY assistance at the moment. He is confident that he can head to Chile safely. Meanwhile, Tapio is making his way along the Tasmanian coast and is expected in a few hours at the Hobart Gate!
November 6th 2018 01:17 AM
Big Storm on the leader ! Jean-Luc is facing a big depression in the heart of the Pacific Ocean. "A big sea and gusts that I estimate at 50 knots", which should give him a hard time in the next 24h. Meanwhile, Mark and Uku continue to enjoy a fast navigation and good winds. Susie is finally on the route again since Sunday, delighted to sail again after those long days anchored in Tasmania. Also Istvan has just left the Tasmanian shores at sunrise, after crossing the Gate yesterday at Kingston Beach. Now it's time for Tapio to engage his approach to Storm Bay to drop his films and find some civilization, after handling Asteria in the storm last weekend. An approach not without difficulty because Astéria remains without a functional engine and therefore an arrival time difficult to estimate. As for Coconut and Igor, with an average speed below 3 knots, are now far behind the track of Suhaili.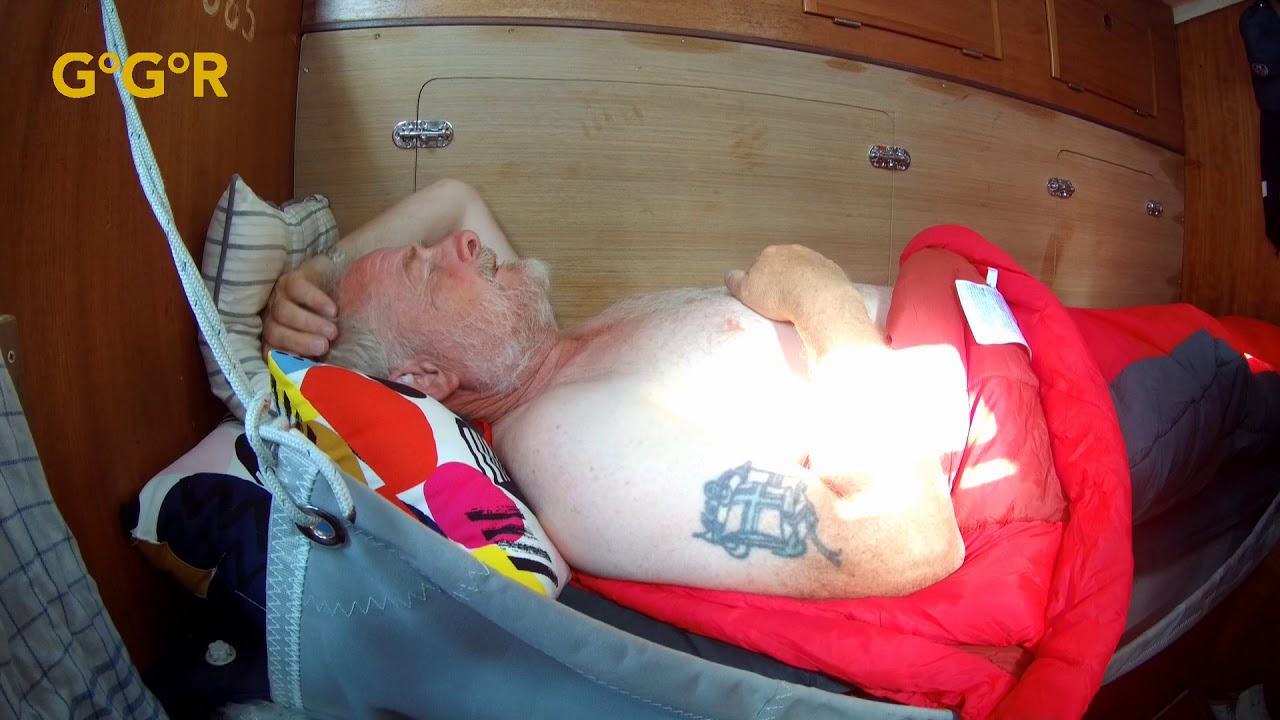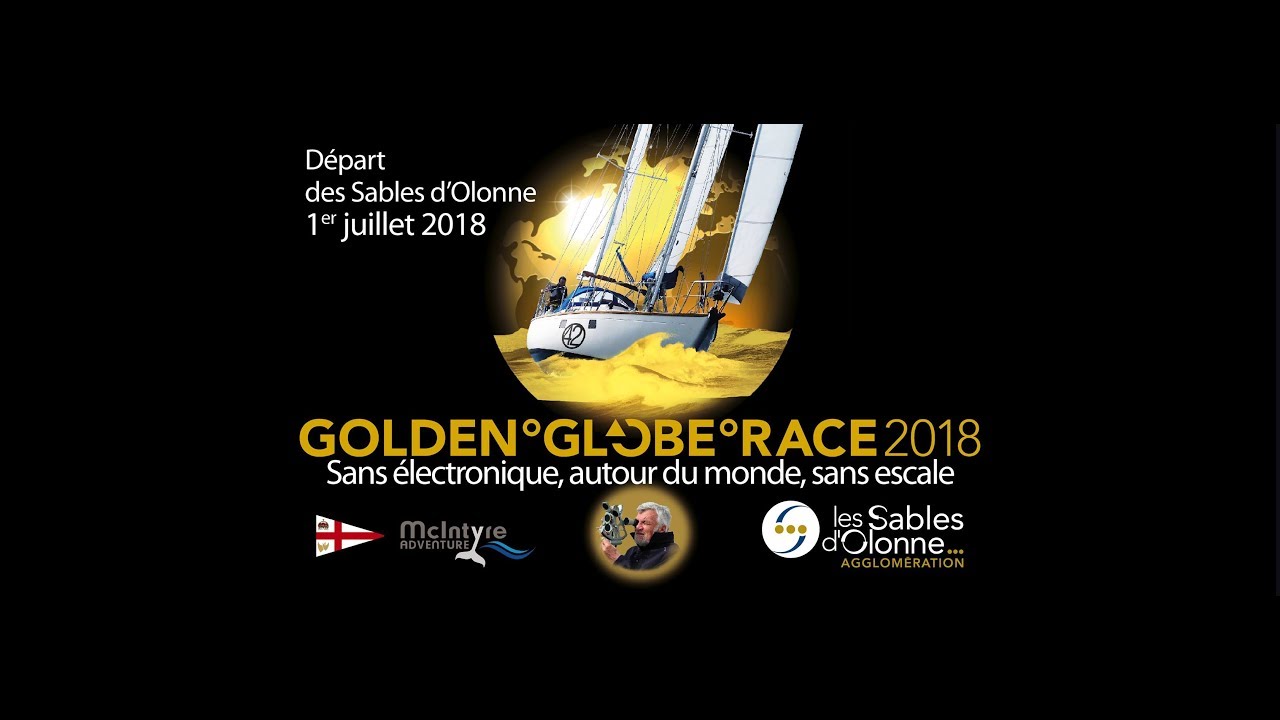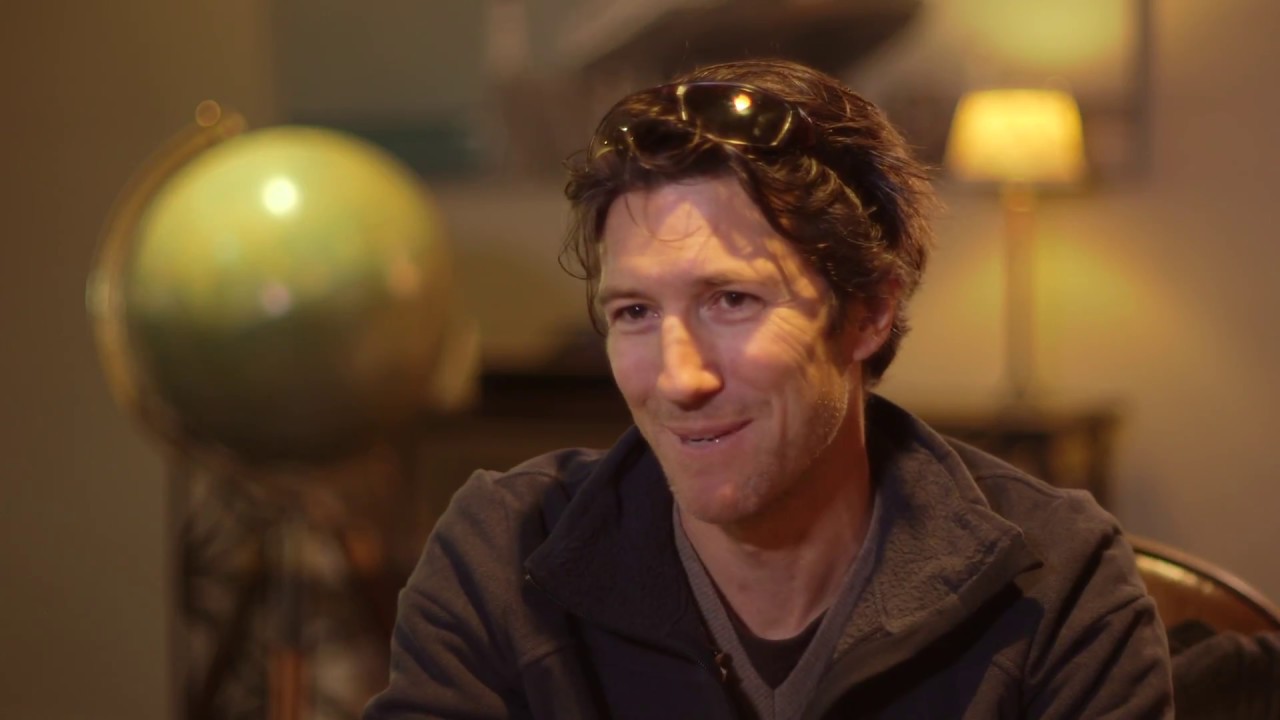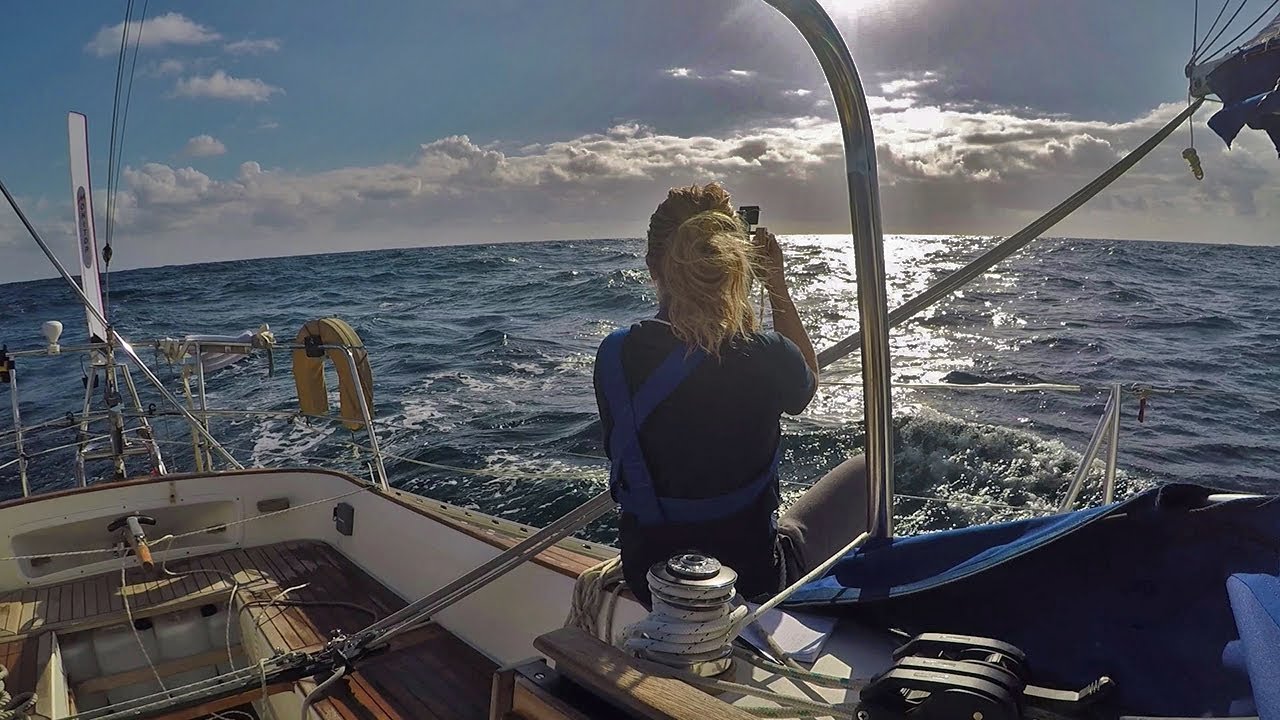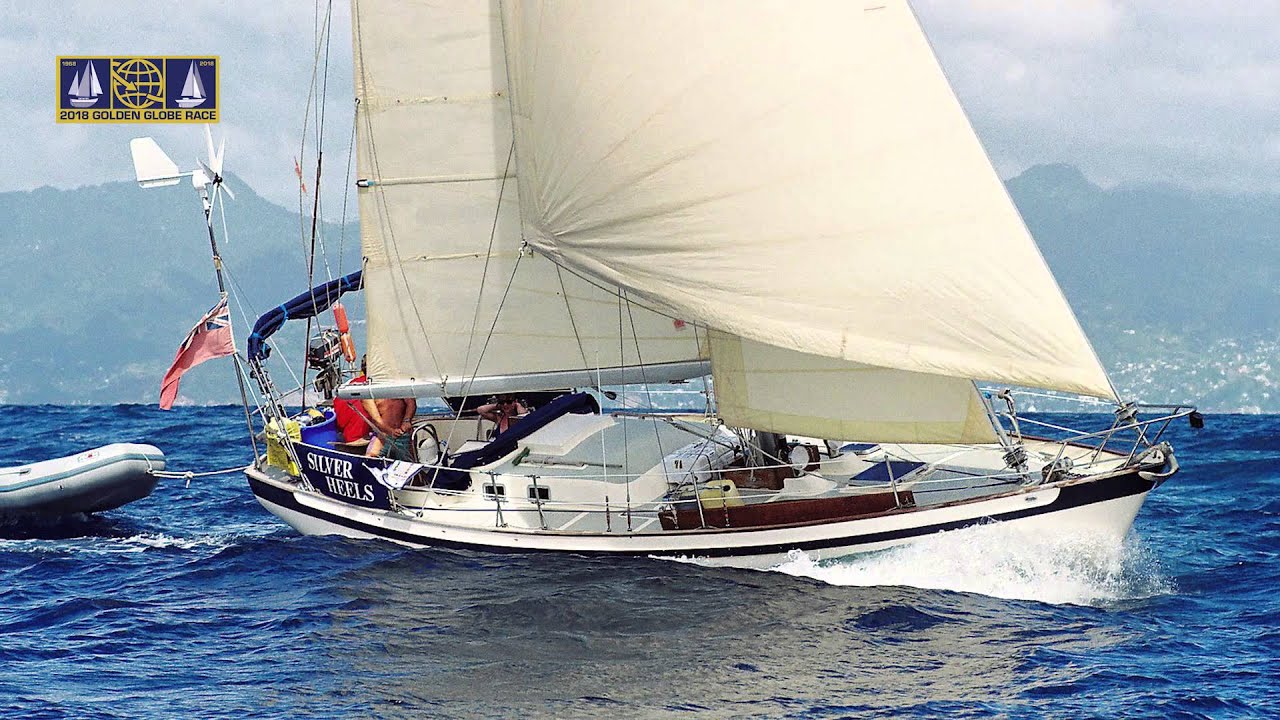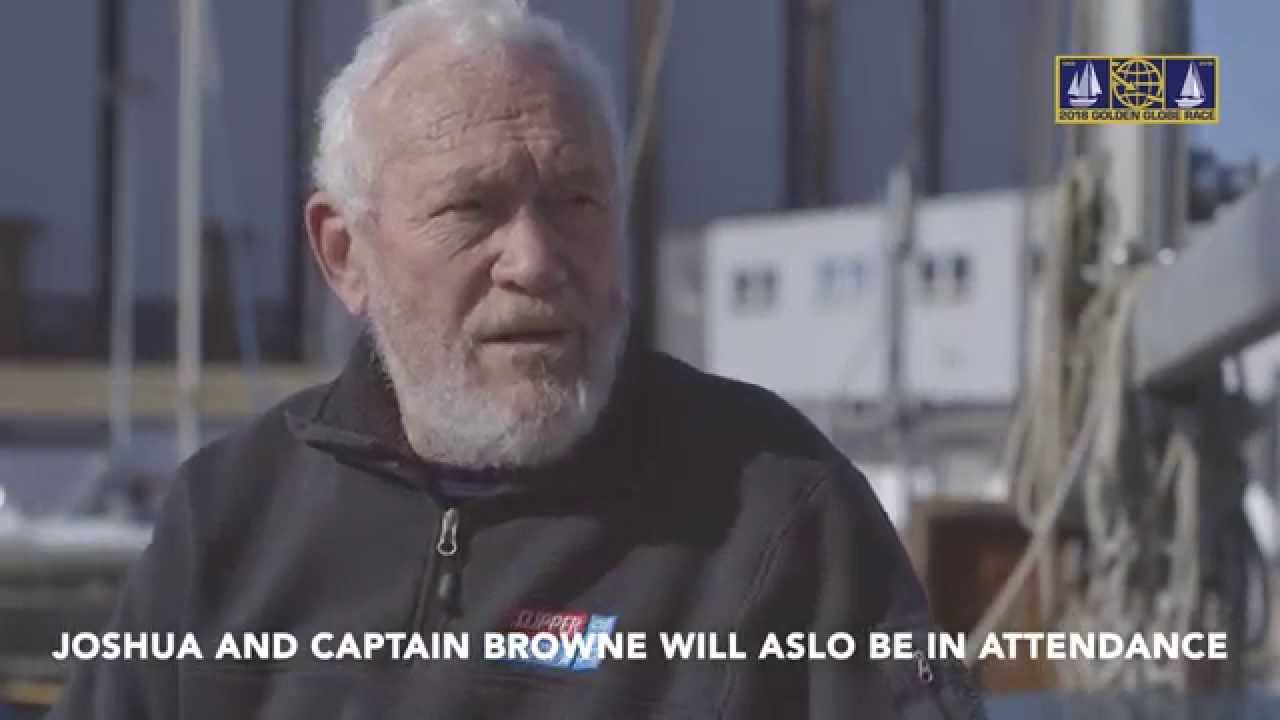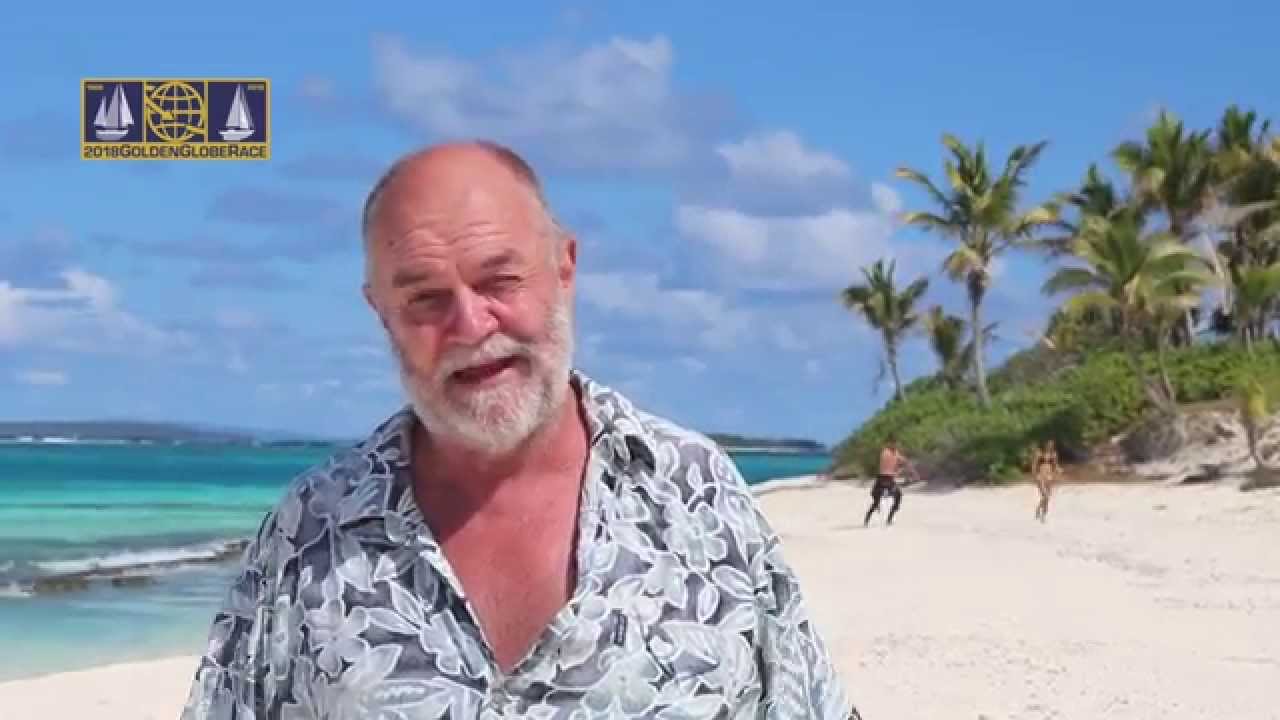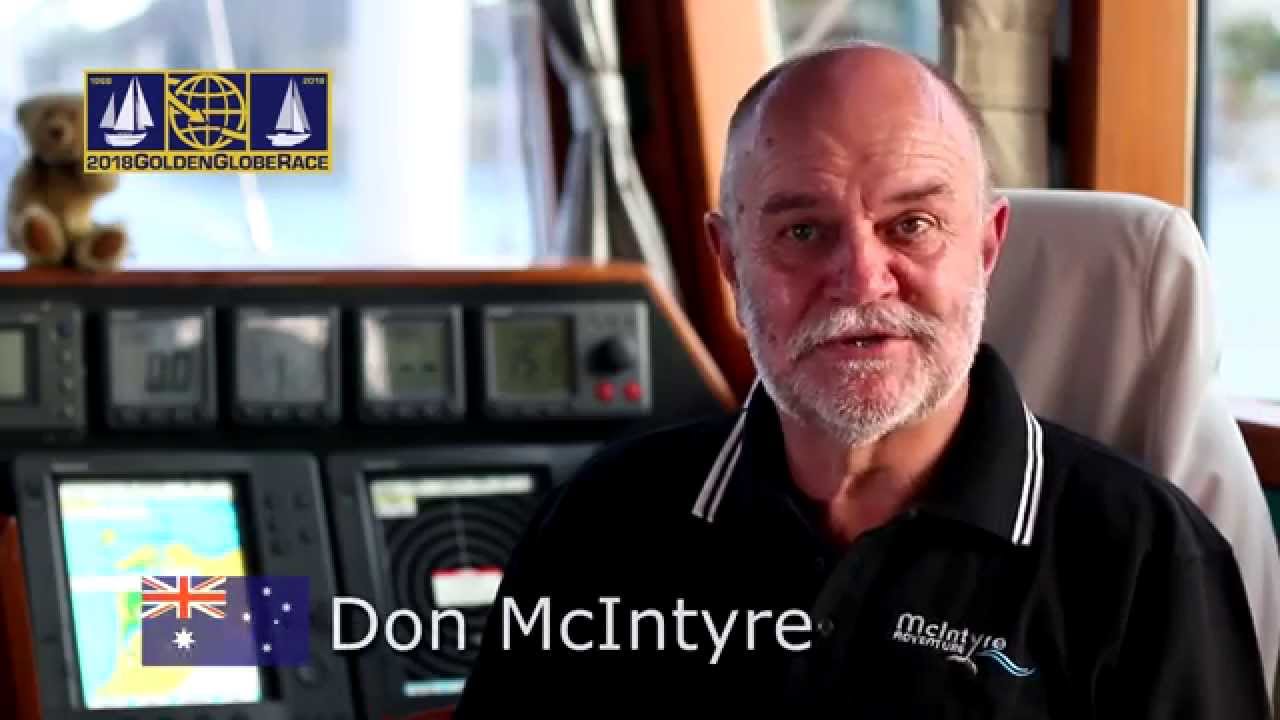 ABOUT ABHILASH AND GREGOR RESCUE
TRIBUTE TO ARE WIIG
GGR Le Film
Skippers presentation
Joshua arrives
Abhilash Tomy, Falmouth, UK
SITraN departure, Falmouth, UK
GGR2018 Skipper Meeting in Les Sables d'Olonne
DHL welcome aboard Susie Goodall for the world's toughest challenge.
Golden Globe Race 2018
Suhaili – Restoring a Legend
Hello Golden Globe, Part 2
Hello Golden Globe