STARTED: JULY 1ST, 2018
TIME SINCE DEPARTURE
GGR News Updates
September 24th 2018 01:30 PM
Happy to advise that Gregor McGuckin is reported safe onboard the OSIRIS with Abhilash Tomy ….So far so good and a greatly appreciated effort by all personnel in the field and the co-ordination of JRCC Australia.. Gregor was NOT in distress , but made the difficult decision to evacuate from the boat as the ship was on scene. a Tough call. details in the official statement ..well done Gregor!
September 24th 2018 07:51 AM
REPORT JUST IN..from JRCC …they have him…BRAVO!! OSIRIS AND ALL INVOLVED!
They have Tomy Onboard and he is conscious and talking…FANTASTIC NEWS..WELL DONE ALL INVOLVED INCREDIBLE NEWS!!!!
September 24th 2018 05:56 AM
It is Happening NOW! The French patrol boat "OSIRIS" is scheduled 05H30 UTC this day at the distress position, the priority is to rescue Abhilash. A briefing was done between La REUNION MRCC, the doctor located in AMSTERDAM island and the master of the OSIRIS regarding the precautions to be taken before transferring the skipper.Position of the French patrol boat "OSIRIS": Lat: 39°40′ S / Long: 077°58′ E at 04H30 UTC this day.The weather condition on scene are favourable: Wind 15, 20 knots, swell: 1.5 to 2 meters, good visibility.The second priority is to recover the skipper Gregor.Once recovered, the French patrol boat will proceed to AMSTERDAM for a medical check up. The hospital located in Amsterdam is well equipped in medicines and medical supplies: X-ray and ultrasound equipment.Once recovered, the French patrol boat will proceed to AMSTERDAM for a medical check up.
September 24th 2018 02:35 AM
Gregor slowed to 1.5kts, is still 30miles west of Tomy. OSIRIS the French Fisheries patrol vessel now due on scene 0600-0800UTC. the Indian Navy Plane due on scene at 0430 to establish communications with Oris/Gregor Australian Airforce Plane due on scene 0730UTC. Weather 15-20kts SW swell 5mtrs. Advised TOMY of latest operational Plan/ ETA of Osiris/aircraft. Last message from Tomy at 0826UTC 23rd, All later messages from GGR unacknowledged as received into unit suggesting not turned on.Have asked Tomy to acknowledge messages/update his condition. Battery currently 5% on YB3 Texting unit should OK but possible too weak to transmit. YB3i online tracker battery 9%,still operational.Gregor is making slow progress & been advised of movements. Gregor has asked for a CONTROLED EVACUATION of himself. He is NOT in distress but feels it is the responsible option to take now that all assets are close at hand.WE WISH ALL IN THE FIELD OF OPPERATIONS LUCK & STAY SAFE. THANKS TO JRCC AUSTRALIA FOR ALL  EFFORTS.
September 23rd 2018 01:43 PM
SHORT UPDATE : A third flight today of a second Australian aircraft repositioned from Australia to Reunion Island yesterday, flew over the scene two hours ago and spoke to Gregor McGuckin Empowered by Hanley Energy. The French Fisheries vessel is currently approx. 165 miles away making best speed to Abhilash Tommy but is making only 4.1kts in the conditions. Captain reports updated ETA approx. 1300hrs UTC on 24th. The current 35kts North West wind is expected to dramatically decrease and swing South west at 1600hrs UTC today. The current 4mtr swell will continue to build to 6mtrs over the next 24-36hrs . #GGR2018 Tomy just sent this short message.LUGGED CANS OF ICE TEA. HAVING THAT.VOMITTING CONT.CHEST BURNIN Position: 39′ 33.512 S 077′ 41.608 E at 23 Sep 08:26 This is the first fluid he has had since injury.
September 23rd 2018 06:47 AM
Short Update!
Indian Navy overflew Tomy during the night. Australian JRCC Aircraft about to Overfly Tomy and Gregor now. Tomy cannot communicate with aircraft as batteries flat on aviation and marine VHF. Weather delay first ship till AM 25th. Gregor ETA under jury rig now AM 24th. Tomy has not drunk water since injury. Gale on scene now 35kts will drop 1800UTC today wind drop to 15kts am 24th.Thoughts are with all involved in recovery.
September 21st 2018 08:59 PM
Abhilash has been dismasted and managed to send only one short message to GGR Control. ROLLED.DISMASTED.SEVEREBACKINJURY.CANNOTGETUP. Position: 39′ 38.420 S 077′ 22.565 E at 21 Sep 12:09 UTC Nothing has been heard from him since. The Australian Rescue Co-ordination Centre in Canberra is now coordinating a Rescue effort involving many agencies and the Aust. Defense Department. Abhilash is a serving INDIAN Navy Officer and the INDIAN Navy have offered to assist Aust. Rescue Authorities with assets that may be available. GGR Entrants have been updated and any that can assist by heading to the area will. NO EPIRB SIGNAL has been received and no satellite phone calls have been recieved. There is no indication at this stage if the mast and rigging have been cut away from the hull to prevent damage or are still laying beside the HULL. At this time the Tracker is still giving positions to the GGR LIVE tracking page. All our thoughts are with Abhilash his family and the agencies and all personnel assisting.Nothing
September 21st 2018 08:26 AM
Gregor "ROUGH NIGHT,KNOCKED DOWN, MIZZEN MAST GONE.ELSE,ALL GOOD".Mark Slats "UNBELIEVABLE WINDS AND SEAS BUT ALL GOOD SO FAR SURVIVALMODE".If JEAN-LUC is sailing  peacefully on the edge of a high-pressure strip, his pursuers are in a much less comfortable situation and that's saying a little! All followed the recommendations of the Race Control storm warning sent out yesterday. The elements are unleashed and the Southern Ocean shows an impressive face this morning. A very intense depression fell on the first peloton last night and they are now in the heart of a system that will continue to hit the next 24 hrs. Northern winds could reach 70 kts, raising a huge swell ever 10 meters . A huge low pressure system will also hit the rear of the fleet in the next few hours. The speed of this violent system will allow the return of a more manageable wind tomorrow night. But the sea that has build up is huge and nothing can stop what was born in the Great South. No land can slow down its progress.
September 20th 2018 10:50 AM
Around the world in 80 days?! .. For Jules Verne, Yes … But only 1 third of the course for the GGR skippers. Even if the latest forecasts show that the in-stoppable Jean-Luc VDH could well establish an incredible record and pass below the bar of the 200 days! In less than 198 days as shown on the tracker, with already 10 days ahead of schedule ! For the rest of the fleet … the next 48 hours are expected to be violent…In fact, two low pressure systems could lift swells of more than 10m and winds exceeding 50 knots. Istvan Kopar has already faced it last night, Puffin was knockdown around 4:30, damaging his communication means, but he is ok. The rest of the fleet is getting prepared being alerted from the storm warning message sent by GGR Race Control yesterday to all skippers.
September 19th 2018 07:56 AM
ABHILASH is 3rd: The Indian Ocean is definitely working for the Indian! But the conditions will change. The Southern Ocean will take its rights as a very strong depression already in formation and could hit the fleet in a few days. The Indian is neck to neck with Gregor and shows no mercy for the Englishwoman who should soon sail again downwind, just like ISTVAN and TAPIO, 200 miles behind, before the big depression hit these competitors. LOIC and IGOR, at the rear of the fleet will be the first affected by this nasty gale that should lift the sea, with a swell exceeding 10 meters. MARK SINCLAIR will probably slow down to escape this dangerous mix of wind against current that looms in front of his bow. In front, VDH continues its solo rider within 2000 miles of Hobart's Boatshed Drop Point where he is expected on October 3rd according to the latest forecasts. Nothing seems to stop the septuagenarian who even climbed to the mast to retrieve a loose reel swivel on his staysail that did not want to go down.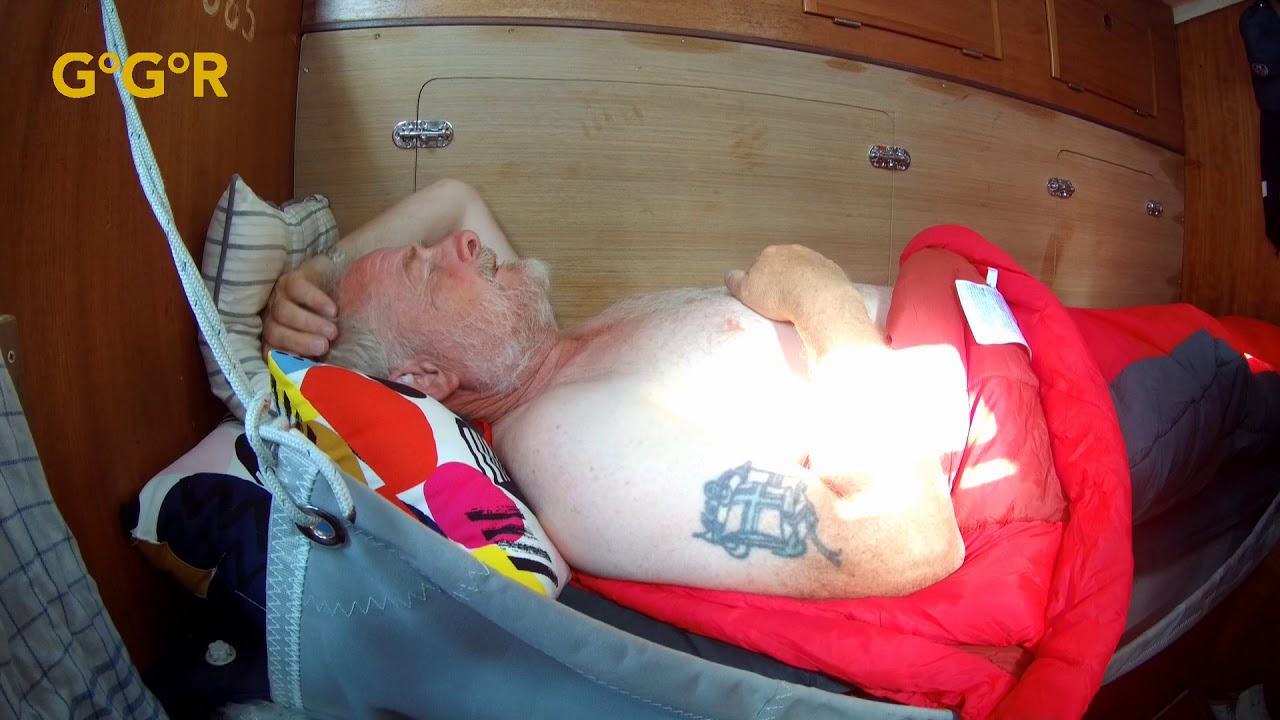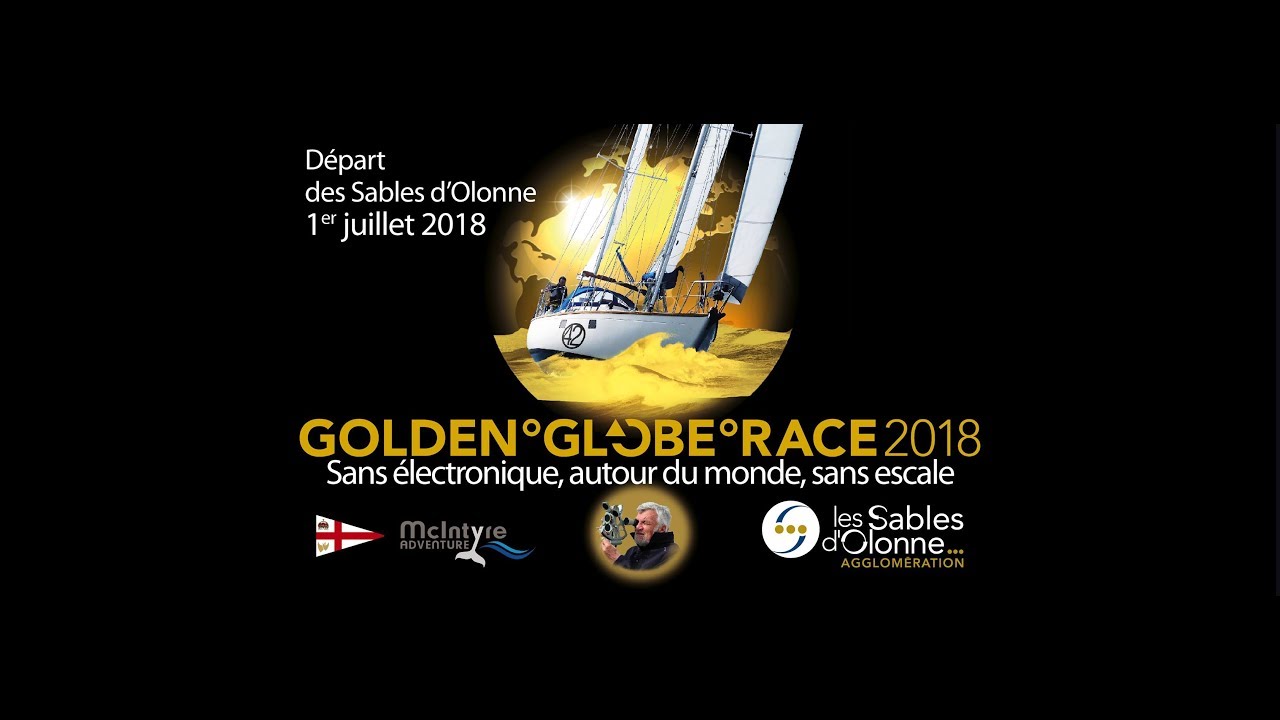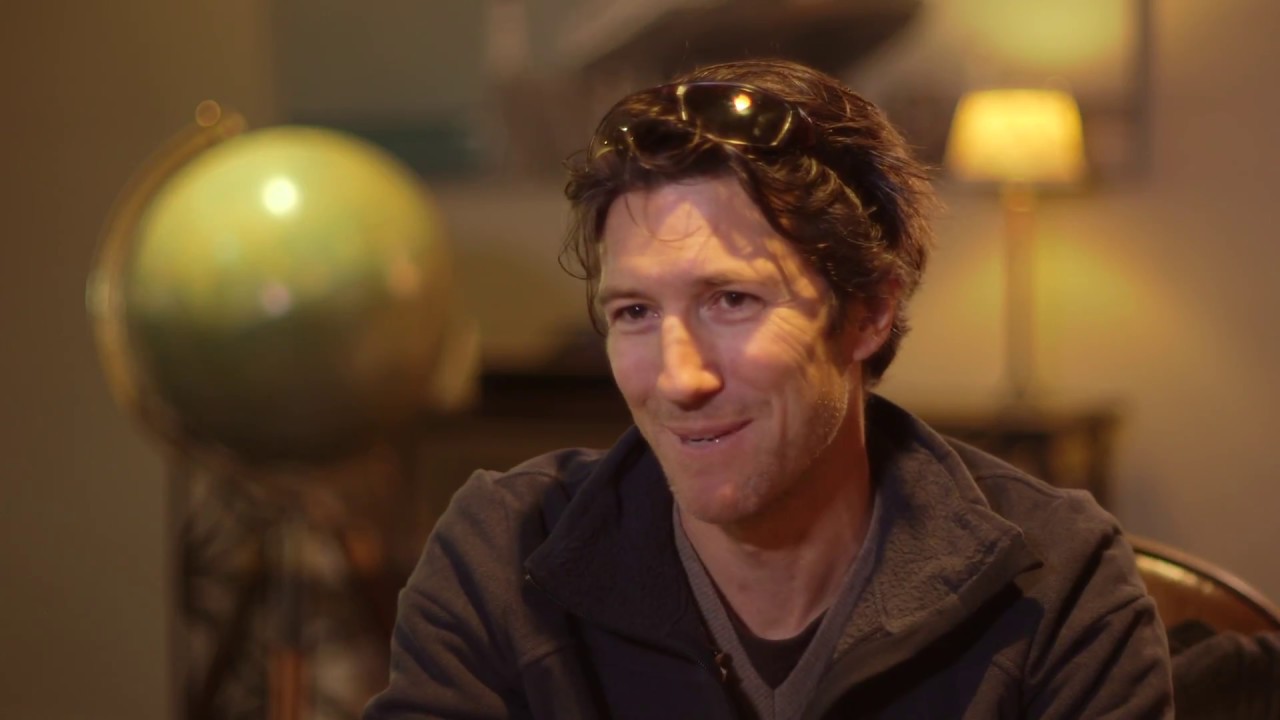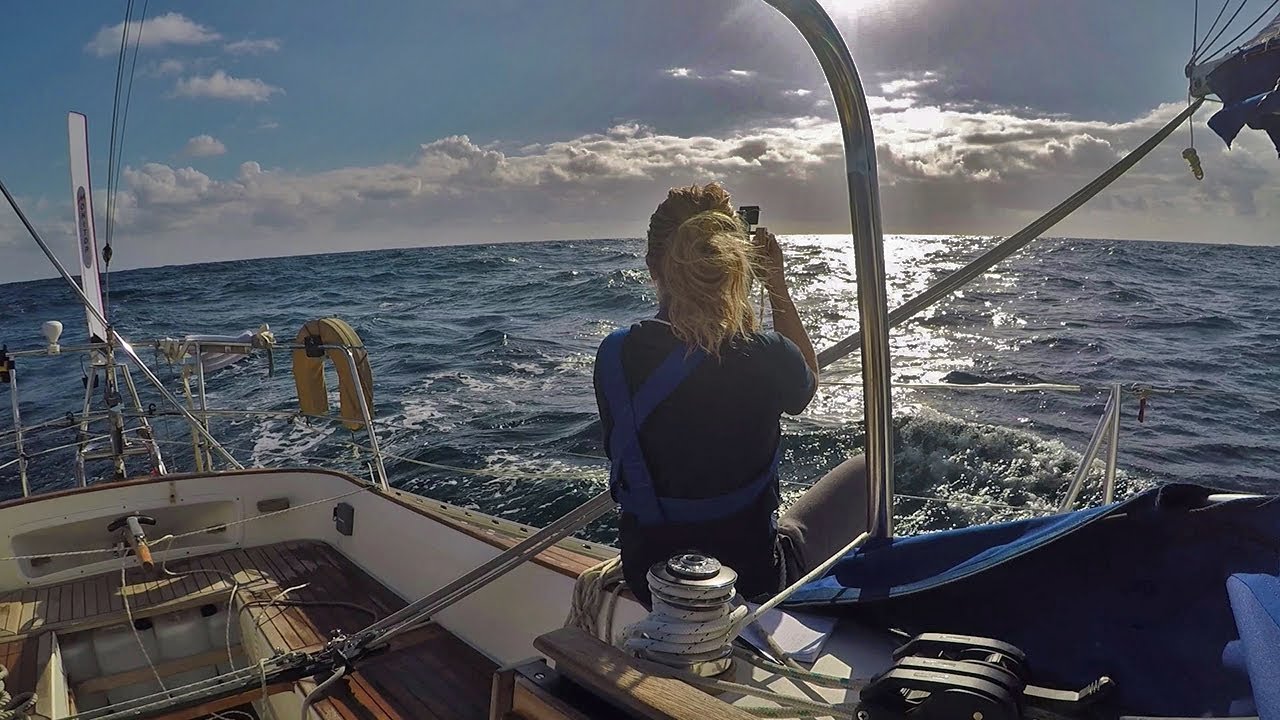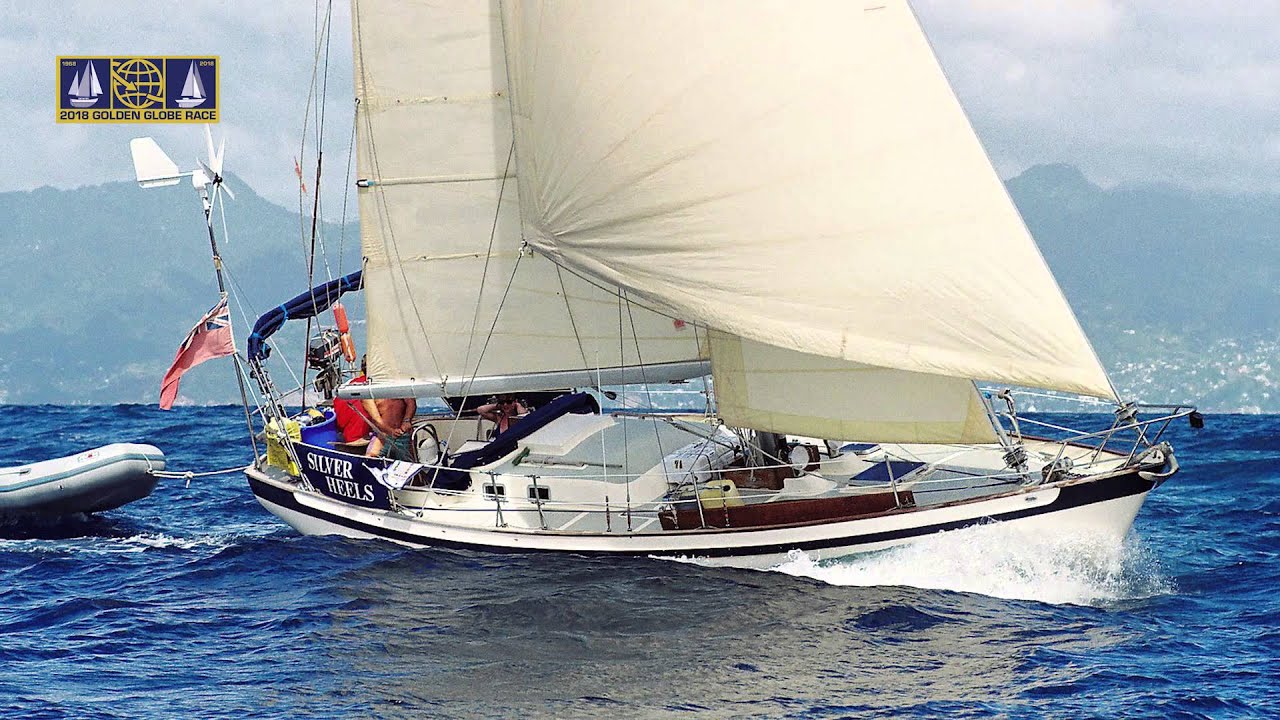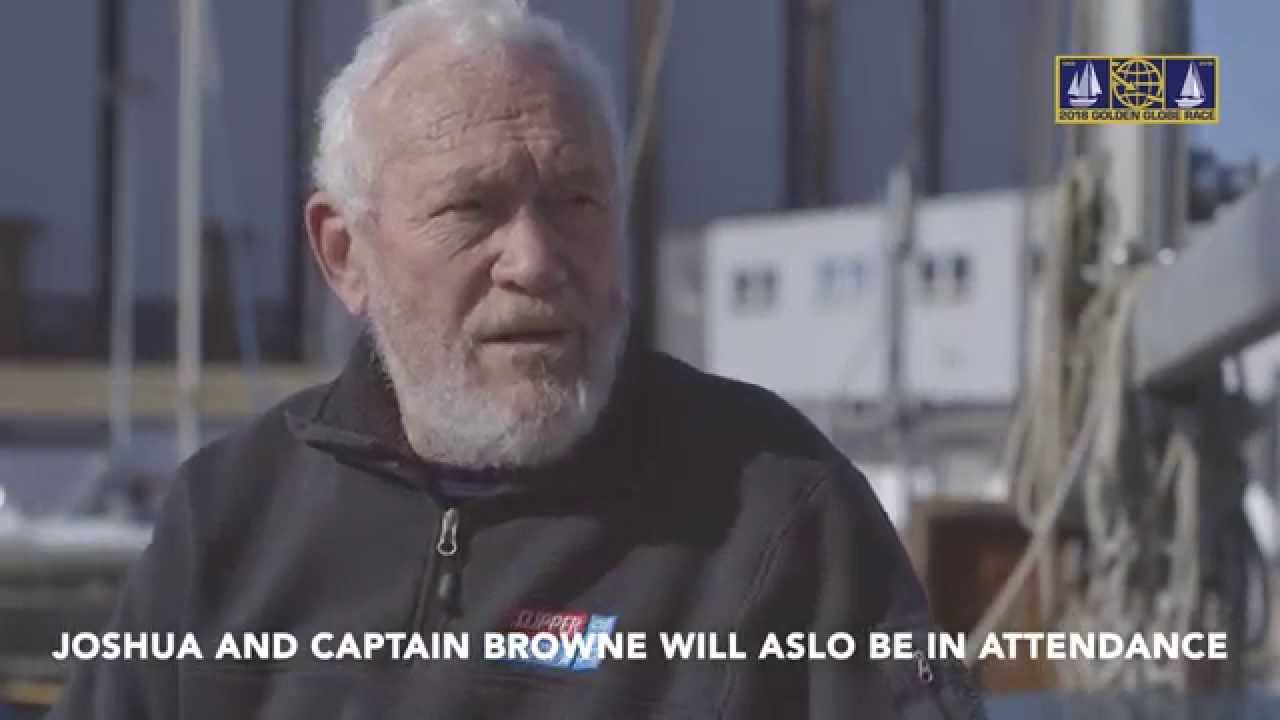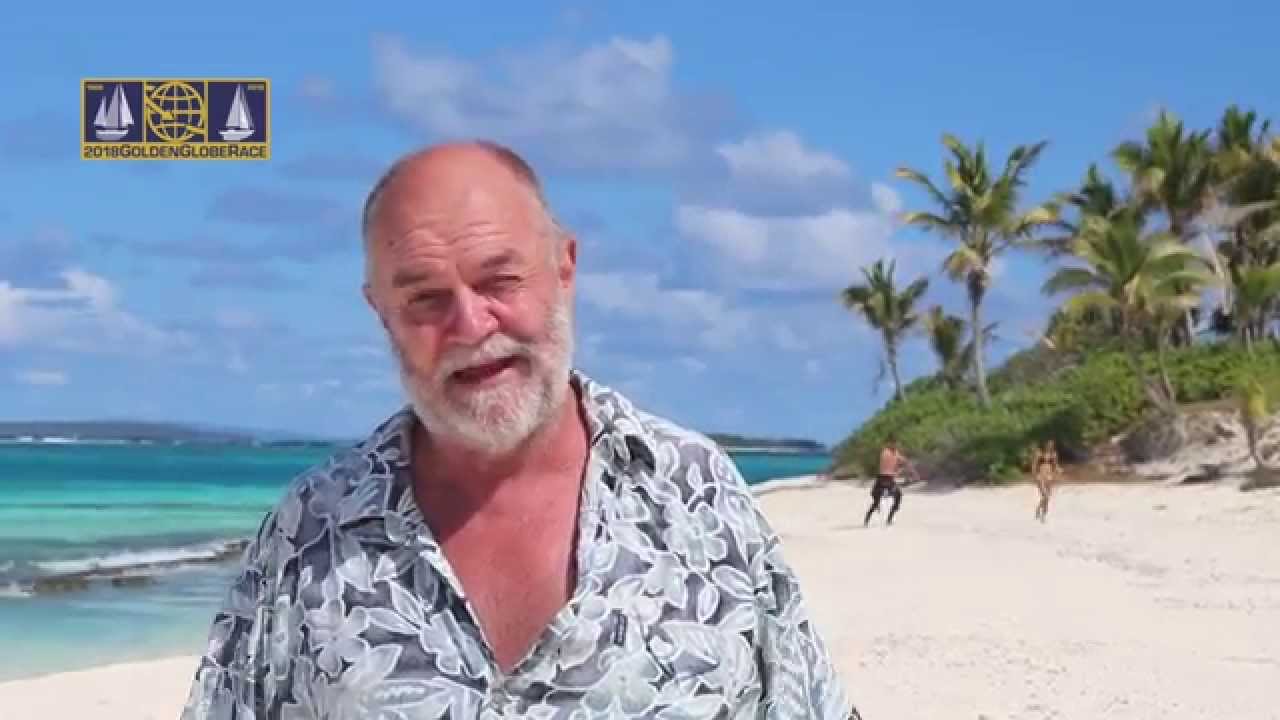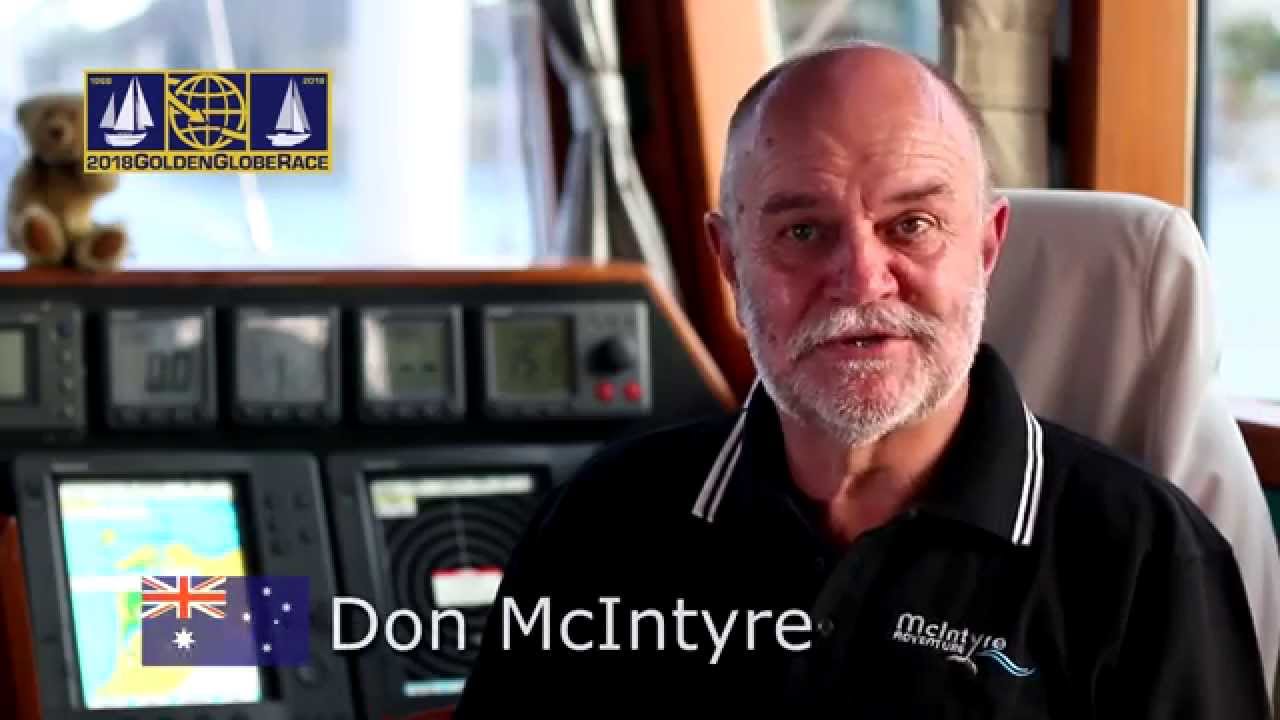 TRIBUTE TO ARE WIIG
GGR Le Film
Skippers presentation
Joshua arrives
Abhilash Tomy, Falmouth, UK
SITraN departure, Falmouth, UK
GGR2018 Skipper Meeting in Les Sables d'Olonne
DHL welcome aboard Susie Goodall for the world's toughest challenge.
Golden Globe Race 2018
Suhaili – Restoring a Legend
Hello Golden Globe, Part 2
Hello Golden Globe