GGR 2022: SEPTEMBER 4TH, 2022
TIME UNTIL DEPARTURE
GGR News Updates
November 11th 2019 09:14 PM
MEET SEB!
Jane and I are excited to introduce our new Joint Media Director for GGR2022 & OGR2023 🙂 Frenchman Sébastien Delasnerie is a journalist, columnist, communications & public affairs professional with 20 years of experience in various countries of Europe, Africa & the Middle East. When not at work, Seb has consistently been doing his best to spend more time at sea than on land, cruising and campaigning yachts offshore between France, the UK, Ireland & Spain. After the Golden Globe Race 2018, he quickly switched to retro sailing, changing his Archambault 35 for short-handed offshore racing ( See https://goldengloberace.com/talking-boats/ ) to his 1978 Aphrodite 101. Joining the GGR-OGR team is a natural way for Seb to reconcile his passion for sailing with his communications expertise, bringing both events to larger audiences.
November 4th 2019 10:12 PM
The book of Jean Luc Van Den Heede's life is out and SATURDAY he signs at Les Sables d'Olonne for the lucky ones!! 🙂  #GGR2022
November 3rd 2019 08:29 PM
Australian #GGR2022 entrant Michael Davey has a simple but very serious plan!
Since this photo was taken, he got rid of everything above deck, put it on a ship in the USA, sent it to New Zealand and has now started a complete substantial competative racing refit. He like a few others remember well, that both Abhilash Tomy and Gregor McGuckin were closing in fast on Mark Slats in the Southern Ocean before the big storm and that Rustler 36's may not and are probably not needed to win the GGR! Watch this space. After extensive sea trials, Michael will ship the boat to the start in Les Sables d'Olonne….the three groups are forming, those going around, those wanting to go fast going around and those who seriously want to win!
Follow and Support Michael Davey's Facebook here.
October 31st 2019 10:56 PM
One year ago today Susie Goodall was in the water cleaning her hull in HOBART at the Royal Yacht Club of Tasmania
One year ago today Susie Goodall was in the water cleaning her hull in HOBART at the Royal Yacht Club of Tasmania during the Boatshed.com film drop, before heading to Cape Horn and Les Sables d'Olonne. The #GGR2018 was an adventure with an Unknown outcome and how it all changed. A look back to the begining and if you wish to see 21 more video clips of Susie like this one then go to the GGR Youtube page.
October 31st 2019 01:51 AM
51 years ago today 31st Oct. 1968 Donald Crowhurst set out on the 1968 Sunday Times Golden Globe Race
I've always respected him for who he was, what he tried to do. This short program is the best I have seen on the subject and highly recommended. Having been involved with the #GGR2018 entrants, I respect Donald even more for two reasons. It was obvious many of the emotions and pressures he experienced were also real and a challenge of the second edition and through this race, I was able to enjoy a unique friendship with current family members lead by Simon Crowhurst . Sadly Clare, Donalds wife passed away a few weeks ago, but not before it was made clear to me, that she and the whole family not only enjoyed watching and being part of the current GGR, it was also for them a connection to the past that they found very special.
October 19th 2019 08:23 PM
Tapio's Galiana trip from Southampton to Helsinki begun with a fantastic day of downwind sailing.
Tapio Lehtinen not speaking to himself while sailing. 🙂 Infact Barry Pickthall now retired, is part of the gentlemans conversation as they sail north in Tapio's beautiful new Swan 55 Ocean Globe Race entry Galiana. A planned youth sailing program and two more circumnavigations in the next four years will be exciting to watch. Dreams are happening !! Good luck!! #GGR2022
October 17th 2019 08:04 PM
Mark Slats has been nominated for the sailor of the year award (Conny van rietschoten trofee).
Now fingers crossed.
October 4th 2019 07:32 PM
Tapio is entering the GGR2022 in Asteria and OGR2023 in Swan 55 Galiana
Excited and very happy to announce Tapio Lehtinen is entering the GGR2022 in Asteria, for some unfinished business, in what is and still remains potentially one of the fastest yachts in the event !! and being the Passionate MAN OF THE SEA and a true romantic in the spirit of Bernard Moitessier, as soon as he heard of the Ocean Globe Race he found a boat, bought it after a serious effort to find the money and will soon launch a fantastic program around that entry! If you are not yet following the Ocean Globe, please LIKE and share joining the Other great OGR Family 🙂 good luck Tapio…Dreams are Happening !! He takes the FIRST SPECIAL INVITATION..there are only four left !
October 4th 2019 06:22 PM
IGOR ZARETSKIY OUT!
IGOR ZARETSKIY has officially withdrawn from the Chichester Class of the 2018 Golden Globe Race. His team advised that due to various challenges, they sadly will not carry on to the finish line in Les Sables d'Olonne as originally expected. IGOR had faced several health issues that added to his original barnacle and rigging problems, forcing a stop in ALBANY Western Australia. He then returned to Russia for urgent medical treatment and was on track for a full recovery. He had been planning to once again set sail in November this year, continuing the Voyage through the Southern Ocean and around Cape Horn.
September 4th 2019 06:42 AM
The Third edition of the GOLDEN GLOBE RACE starts in exactly three years on Sept 4th 2022 from Les Sables d'Olonne in France. Your all invited!! A slightly different course, some new rules and following in the wake of Bernard Moitessier and JOSHUA, but completing the loop! A grand adventure with 30 sailors giving it everything they have to achieve one thing. To make it safely to the finish line as fast as they dare!. Simple boats, huge challenge, non-stop with every mile made good entirely due to their own perseverance and skill. The media file from 2018 GGR was huge and a summary will be released now on SEPT 14th, but 2022 will be much bigger with more of everything. Too good to miss. Get ready. The clock is running and it never stops! THANKS! #GGR2022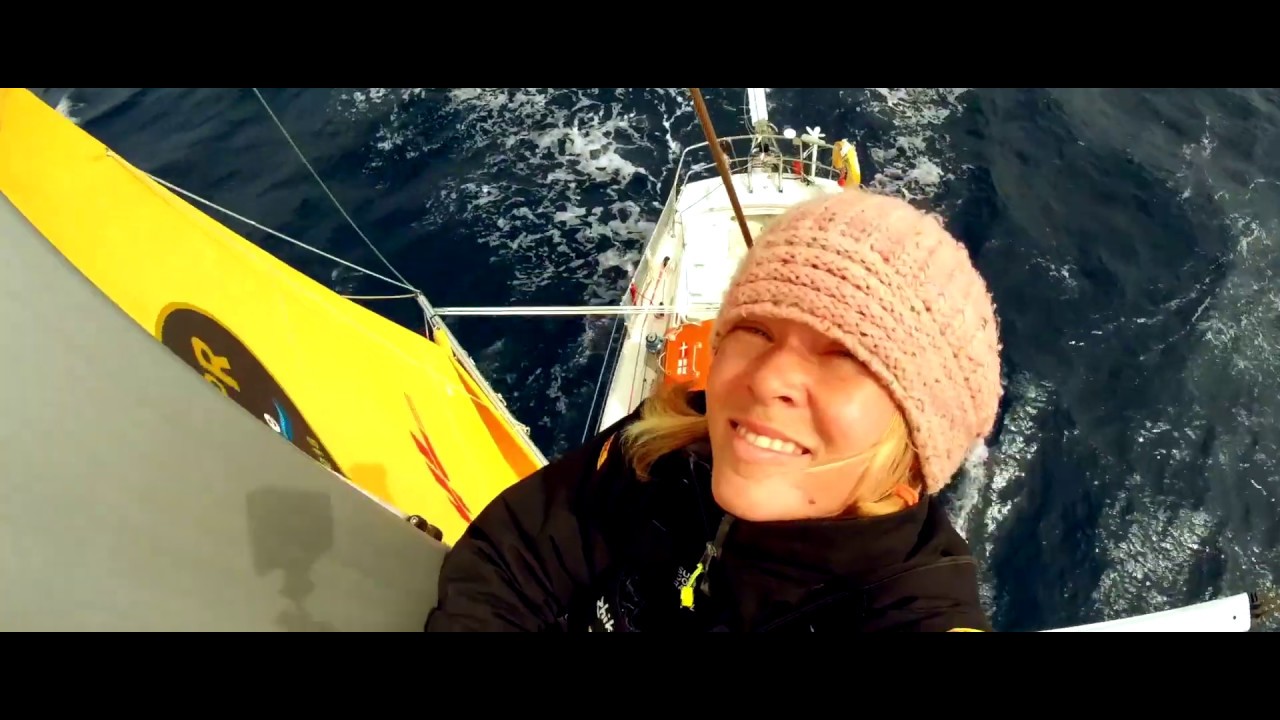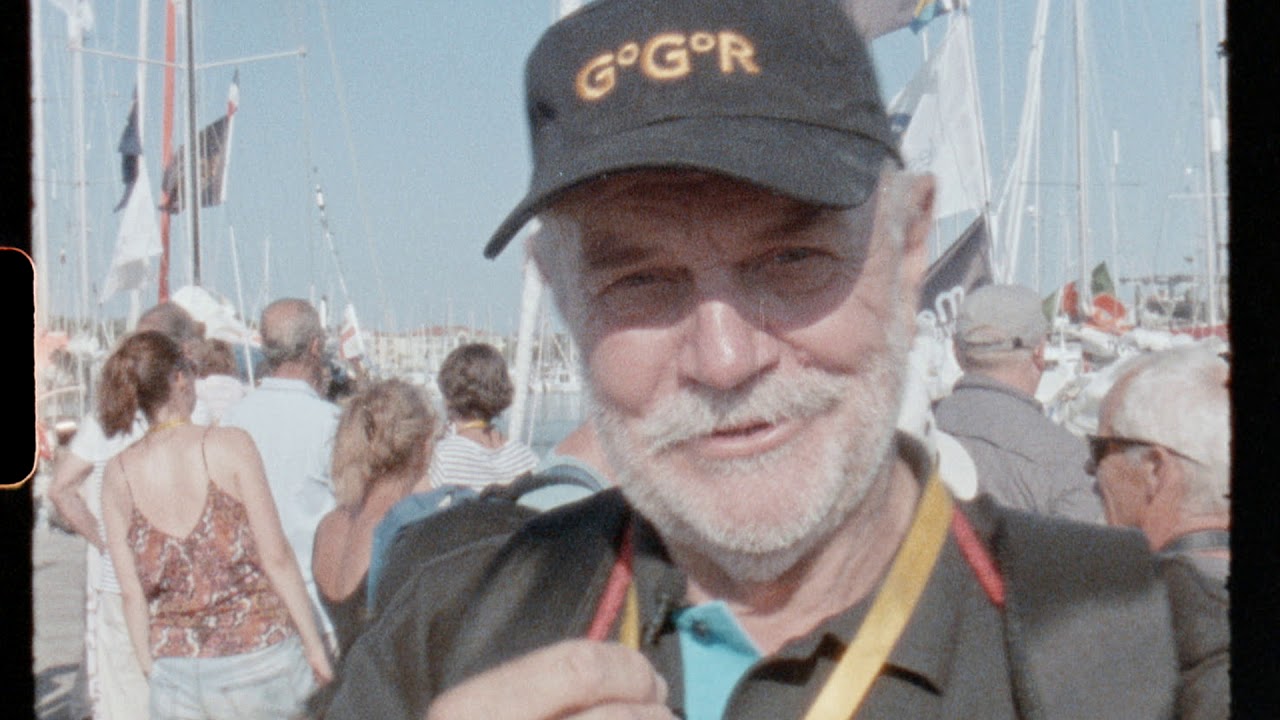 Golden Globe Race final Tribute from Les Sables D'olonne
Golden Globe Race 2018 Super8 Trailer !
Tough skippers and Tough boats ! Toughest GGR !
SUSIE GOODALL INTERVIEW
TRIBUTE TO ARE WIIG
Golden Globe Race 2018
Suhaili – Restoring a Legend
Hello Golden Globe