GGR 2022: SEPTEMBER 4TH, 2022
TIME UNTIL DEPARTURE
GGR News Updates
January 15th 2020 04:27 AM
OGR and GGR at Boot Dusseldorf, 18-26 January 2020
Meet GGR and OGR Founder and Race Chairman Don McIntyre, Marketing Director Sebastien Delasnerie and Commercial Director David Cusworth, several race entries at BOOT Dusseldorf from 18 to 26th January, on the GGR/OGR stand located in HALL 17, Stand C80.
GGR participants will be on the stand to share their experience, including six-time solo circumnavigator Jean-Luc Van Den Heede, Malta entry Daniel Gatt, Ian Herbert-Jones, Michael Guggenberger, Simon Curwen, and John Clark. On January 21st at 2:30 pm, Jean-Luc will hold a talk on his victorious 2018 GGR and how this was his ultimate victory, titled "Non-stop around the world in 212 days ".
December 29th 2019 08:03 AM
Check out Kirsten's video
Meet Kirsten Neuschäfer #GGR2022 entrant who now has her boat! and is full steam ahead with tremendious passion. As you will see she is quite a sailor, VERY detirmined and will have amore than a few men in the GGR worried 🙂 and happy to have her as part of the GGR team. Check out her video here 🙂
December 20th 2019 10:04 AM
South African entrant Jeremy Bagshaw had just bought Are Wiig's yacht
#GGR2022 South African entrant Jeremy Bagshaw had just bought Are Wiig's yacht from the #GGR2018 which was sold in Cape Town after his shock dis-masting and rollover. The buyer then repaired all the damage and has now once again been sold to Jeremy. The OE32 is a fast boat no question so it will be interesting to watch the preparation for the next edition!
December 17th 2019 12:36 PM
2022 Golden Globe Race Press Conference Salon Nautique de Paris
The whole #GGR2022 Paris Nautic ( with French chopped out?) Press Conference with a run down of events and entrants video please click here.. Thanks Eli for filming. 🙂
December 8th 2019 02:21 AM
#GGR2022 will be at the Paris Nautic on 11th Dec at the Les Sables d'Olonne stand for a press conference at 1400hrs and official signing of contracts announcing Les Sables as the Host port and logistics partner to the Golden Globe. Very Exciting. Jean Luc Van Den Heede will be there.
November 23rd 2019 09:00 AM
Daniel Gatt got his boat!
Daniel Gatt #GGR2022 entrant from MALTA just purchased a Biscay 36 from Arsène Ledertheil, an early retiring #GGR2018 entrant. Guy DeBoer has just purchased a Tashiba 36 in America, so there are now 22 yachts in the GGR SUHAILI fleet and only three entrants yet to decide. WE Also have started a Waitlist and inquiries for GGR are still strong. There are currently four Special Invitations yet to offer.
November 11th 2019 09:14 PM
MEET SEB!
Jane and I are excited to introduce our new Joint Media Director for GGR2022 & OGR2023 🙂 Frenchman Sébastien Delasnerie is a journalist, columnist, communications & public affairs professional with 20 years of experience in various countries of Europe, Africa & the Middle East. When not at work, Seb has consistently been doing his best to spend more time at sea than on land, cruising and campaigning yachts offshore between France, the UK, Ireland & Spain. After the Golden Globe Race 2018, he quickly switched to retro sailing, changing his Archambault 35 for short-handed offshore racing ( See https://goldengloberace.com/talking-boats/ ) to his 1978 Aphrodite 101. Joining the GGR-OGR team is a natural way for Seb to reconcile his passion for sailing with his communications expertise, bringing both events to larger audiences.
November 4th 2019 10:12 PM
The book of Jean Luc Van Den Heede's life is out and SATURDAY he signs at Les Sables d'Olonne for the lucky ones!! 🙂  #GGR2022
November 3rd 2019 08:29 PM
Australian #GGR2022 entrant Michael Davey has a simple but very serious plan!
Since this photo was taken, he got rid of everything above deck, put it on a ship in the USA, sent it to New Zealand and has now started a complete substantial competative racing refit. He like a few others remember well, that both Abhilash Tomy and Gregor McGuckin were closing in fast on Mark Slats in the Southern Ocean before the big storm and that Rustler 36's may not and are probably not needed to win the GGR! Watch this space. After extensive sea trials, Michael will ship the boat to the start in Les Sables d'Olonne….the three groups are forming, those going around, those wanting to go fast going around and those who seriously want to win!
Follow and Support Michael Davey's Facebook here.
October 31st 2019 10:56 PM
One year ago today Susie Goodall was in the water cleaning her hull in HOBART at the Royal Yacht Club of Tasmania
One year ago today Susie Goodall was in the water cleaning her hull in HOBART at the Royal Yacht Club of Tasmania during the Boatshed.com film drop, before heading to Cape Horn and Les Sables d'Olonne. The #GGR2018 was an adventure with an Unknown outcome and how it all changed. A look back to the begining and if you wish to see 21 more video clips of Susie like this one then go to the GGR Youtube page.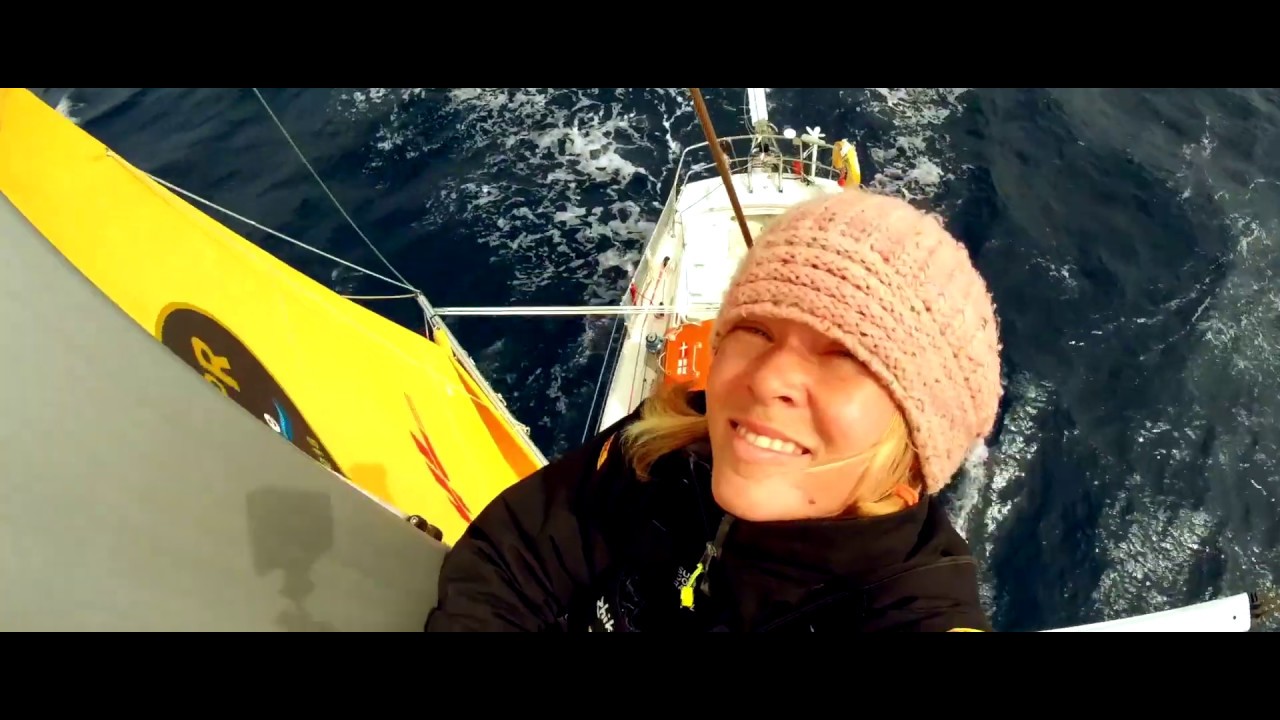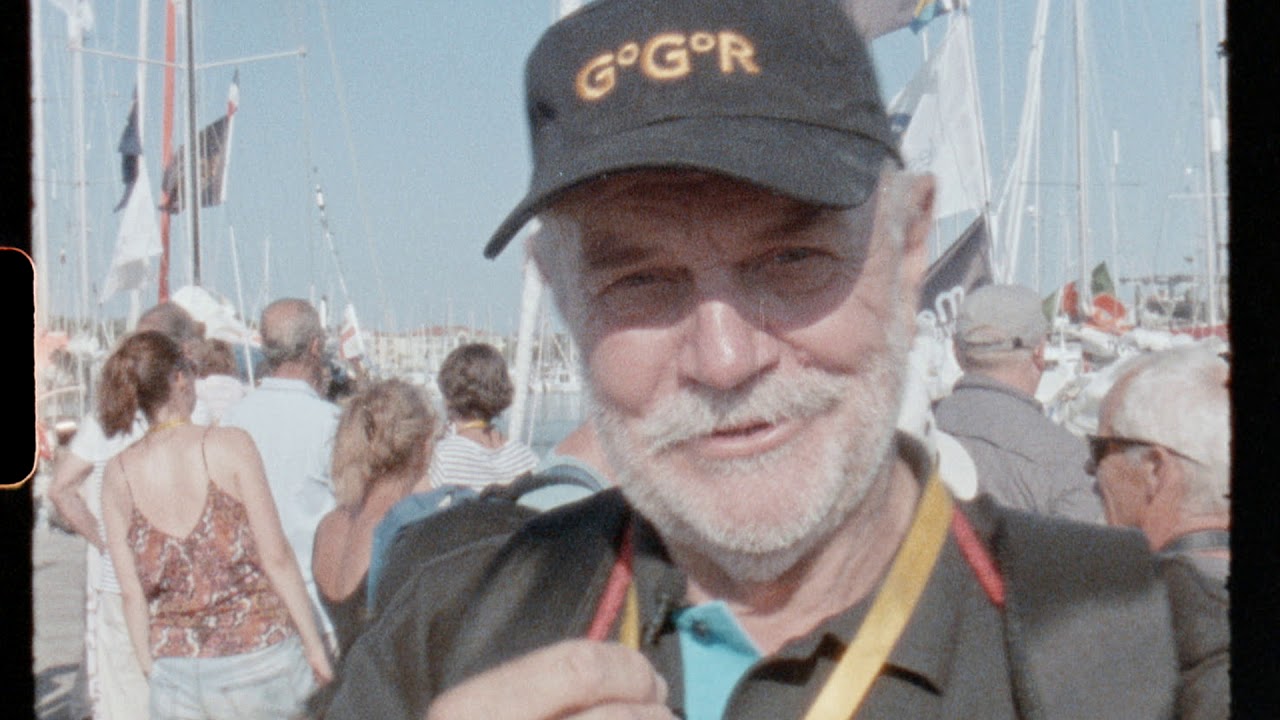 Golden Globe Race final Tribute from Les Sables D'olonne
Golden Globe Race 2018 Super8 Trailer !
Tough skippers and Tough boats ! Toughest GGR !
SUSIE GOODALL INTERVIEW
TRIBUTE TO ARE WIIG
Golden Globe Race 2018
Suhaili – Restoring a Legend
Hello Golden Globe