STARTED: JULY 1ST, 2018
TIME SINCE DEPARTURE
GGR News Updates
January 15th 2019 03:39 PM
JL VDH will be on Starboard tack for the next week (his strong side) and fortunately today the wind bridge that links his North West course will continue to strengthen ahead of him as the Azores high forms. This is good news and I am sure he will smile if he knew this. His current speed of 3.4kts and every few hours this should slowly increase and by tomorrow making it may be 5 kts and the next day maybe faster to keep him ahead of MARK just 390 miles behind. It looks like JL VDH may be able to protect this gap for the next week but both have to be careful now. If JL VDH turns to the North East too quickly around the HIGH he will slow down…Turn too late and Mark can cut the corner and gain huge amounts. Nothing is clear for now but at least the wind is not far away!
The new ETA By GGR for the first boat home is FEBUARY 1st? But who will it be??
January 13th 2019 03:28 PM
Mark Slats continues to push hard to windward in light winds with speeds dropping to 4.8kts still in the right direction. Conditions will soften over the next 24hours and the direction could swing NW that will allowing him to continue North a little easier. The small Low pressure system to the North for now is dominating the wind direction and may favor Mark more than JL VDH who has stronger wind, but the direction is not helping him as it is right from where he needs to go. In 36 hours the Low pressure system dissolves into a constant light NE wind flow for both Mark and JL so their overall relative position may not change too much before then. While they both must push North for now, there is a traditional AZORES HIGH forming ahead of them in the future with NO WIND in the middle that will block their path. Then the race will be to get across to the NW and meet the favorable SW winds that will push then across the top of the Azores and into the final run towards Les Sables. First one across may well win the GGR so the next week is critical.
January 11th 2019 11:59 AM
The Relief must be great this morning aboard matmut. The transition zone in which Jean-Luc van den heede has been engulfed for days is finally filled with a good north-West wind that propels it to 5,4 knots, while mark slats is struggling in the trade winds at 4,8 Knots! That must be good for the leader of the race who has seen his advance, long appeared comfortable, melt considerably in the last few days. She stabilized this morning at 400 miles.
January 9th 2019 12:29 PM
JEAN LUC VDH is stopped again making just 0.5kt!!! He may not move till tomorrow when the wind will finally start to arrive. He will break away then to the North with MARK SLATS just a few days behind, maybe as little as two days. Mark is maintaining speeds of between 5-6kts every hour of every day. He hopes first to get close enough to JL VDH to reach the same weather system as JL VDH and then second to chase him down. It looks like he may achieve his first goal, but JL VDH is a fighter with great experience and knows this part of the world intimately. Nothing is certain for now. The forecast suggests JL VDH may be on Starboard tack for many days ahead. This is the strong side of his mast, but you can be sure he will be checking it every few hours in the last run to the finish. MARK has a new problem as his water supplies are getting very low. He has just 15 or 20ltrs left and the trades usually offer no rain, so he may need to make that last for a week or more…Just enough maybe? He is a big guy who drives himself like his boat…HARD!
January 8th 2019 09:20 AM
TAPIO LEHTINEN has a storm coming in from the west and needs to get north now having been pushed south over the past two days. It is due to arrive in the next two days but he will run out of wind soon and sit in a clam while it approaches. ISTVAN KOPAR has some heavy weather passing over him in the next 24hours so is also running North to move away and should be blown away from it as it approaches being on the safe side of it. UKU RANDMA is using the winds from a storm which will pass just below him to propel north so he is happy to miss it. mark is pounding to windward in solid trade winds and 3mtr seas while JEAN LUC VDH is still sitting in the frustrating NO WIND ZONE set to continue for another two days. Plenty happening in the GGR!
January 7th 2019 01:20 PM
Today is a game of luck and hard work for JEAN LUC VDH. The weather forecast suggests no wind for days, but occasionally he gets a local wind and hand steers to make the most of every Puff. He says he is going NORTH at all cost straight into this no wind zone. He knows it is the only way in the long run to find the fastest breeze in the last week. So only time and wind will give the answer and only one for now is reliable.
MARK SLATS is pushing his boat hard. He can sense a chance to take the lead in the closing stage of the GGR if the weather is good to him. It is only a chance but the odds grow every day in his favor. For him it is now about speed, not adventure and capitalizing on seven months of effort on the water and years on land.
January 6th 2019 05:26 PM
The consistent North East trades expected in these latitudes have retreated South in a spectacular way over the last three days and there is no way out for Jean Luc. He is making only 2.6kts with no where to go with no wind ahead and has been slowing down for the last 24hrs. It may stay this way for at least the next three days. The door has been slammed shut. He will have to contend with very light headwinds and possibly make moves to the East as there are not a lot of options. When the wind does finally return around the 10th Jan. it will again be from the North East making progress slow. This creates a big opportunity for Mark Slats to make up considerable ground. He is just 770 miles away from JL VDH. He is currently making 5.3kts in the NE Trades and this is expected to hold right to the same area where JL VDH currently sits. He is holding high sailing into the wind to stay as far East on the course as possible so his boat is being pushed hard once again. It sets the scene for a tactical battle and luck with the weather having a very real part to play in the week ahead.
January 6th 2019 05:19 PM
Jean Luc Van Den Heede time penalty started at 0010UTC 5th January. At that time he must turn south and remain below that given Latitude, at that time, for at least 18 hours and re-cross that latitude within 40 miles of the initial re-cross. Unfortunately he mistakenly sailed north of that line. When GGR advised him of his error , He would not believe it was possible and said he was SOUTH of the line. By the GGR tracker he was NOT. He was adamant that he could NOT be North of the line. We advised him he had been for approx 3 hours and he must get under the line again to continue the remaining time. It is unfortunate but GGR MUST and does work to the Notice of Race.
January 4th 2019 01:23 PM
UKU RANDMA pushed through the top end of his storm after about eight hours of challenging seas and wind and is now happy to be sailing north to warmer waters in light winds but big 5mtr left over seas. Jean Luc VDH is sailing out of the NE trades and slowing up and will be crossing 20 North latitude in the next 12 hours and will then return south to serve his 18 hour time penalty. MARK SLATS is moving fast in the NE trades and just 850 miles behind JL VDH. ISTVAN KOPAR is likely to catch more rain today while heading up to pass the Falklands to starboard in the next few days and TAPIO LEHTINEN is alone in the Pacific about to experience some solid NE winds 2300 miles form Cape Horn
January 2nd 2019 02:58 PM
UKU RANDMAA is running as fast as possible away from the approaching storm but looks like it may not be fast enough. It is expected to hit him around 1200UTC on the 3rd January and peak with winds gusting over 65kts with 7mtr seas. It may be with him for up to 12 hours. American salvage expert CODY HOWDASHELLL has decided to attempt a recovery of GREGOR MCGUKINS yacht and give it back to Gregor as he is more interested in the Whiskey! This will be a great story to follow so good luck to all. MARK SLATS has just crossed the Equator and is now approx. 900 miles behind JEAN LUC VDH and ISTVAN KOPAR is sailing fast away from CAPE HORN having rounded it on 1st January at 1900hrs.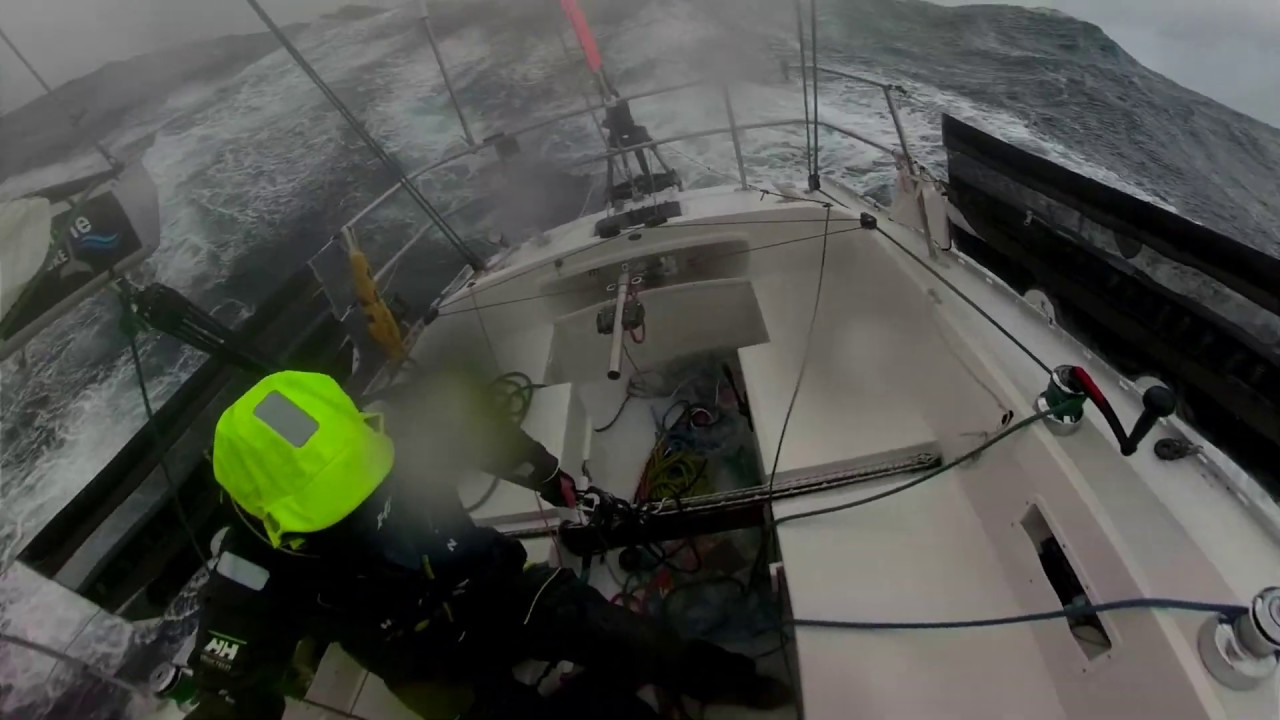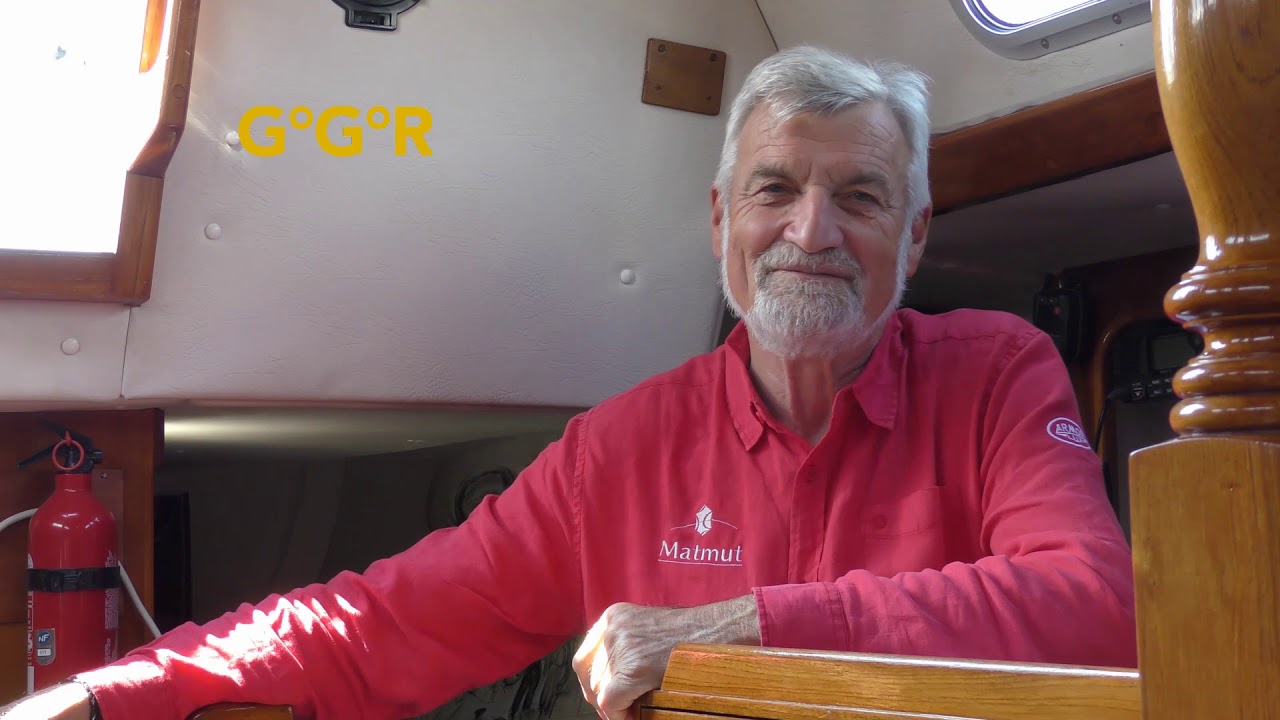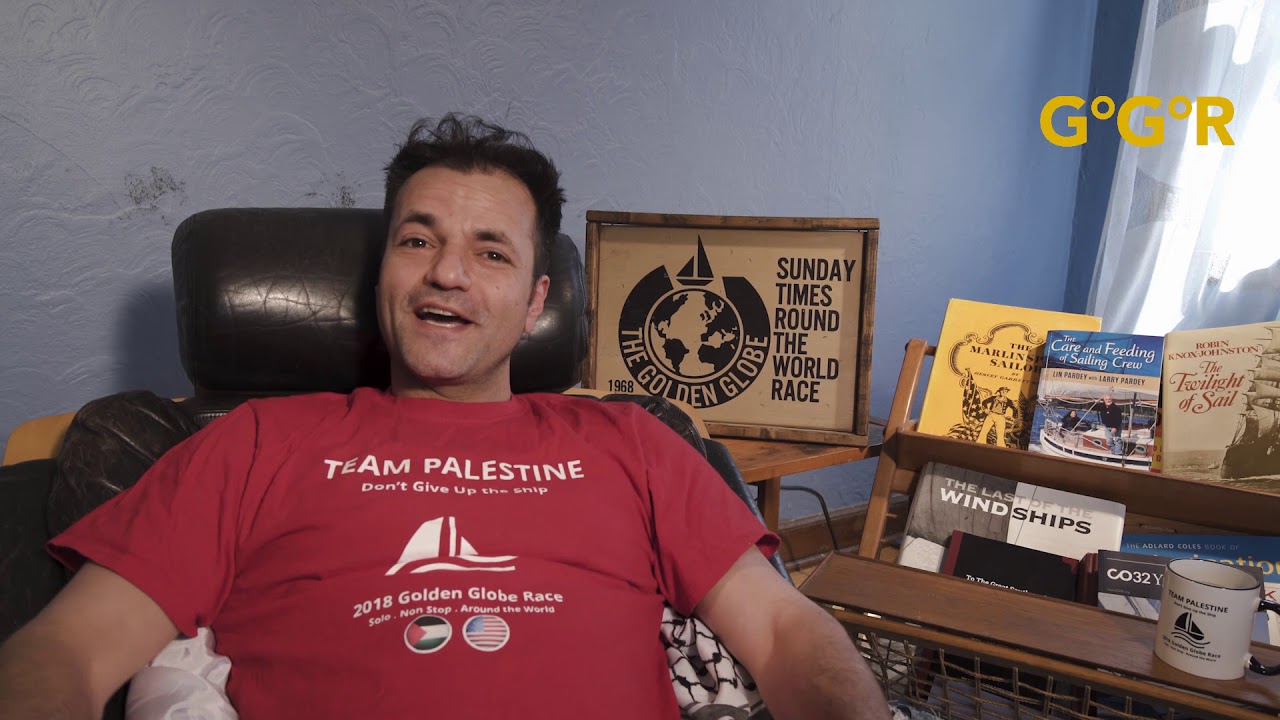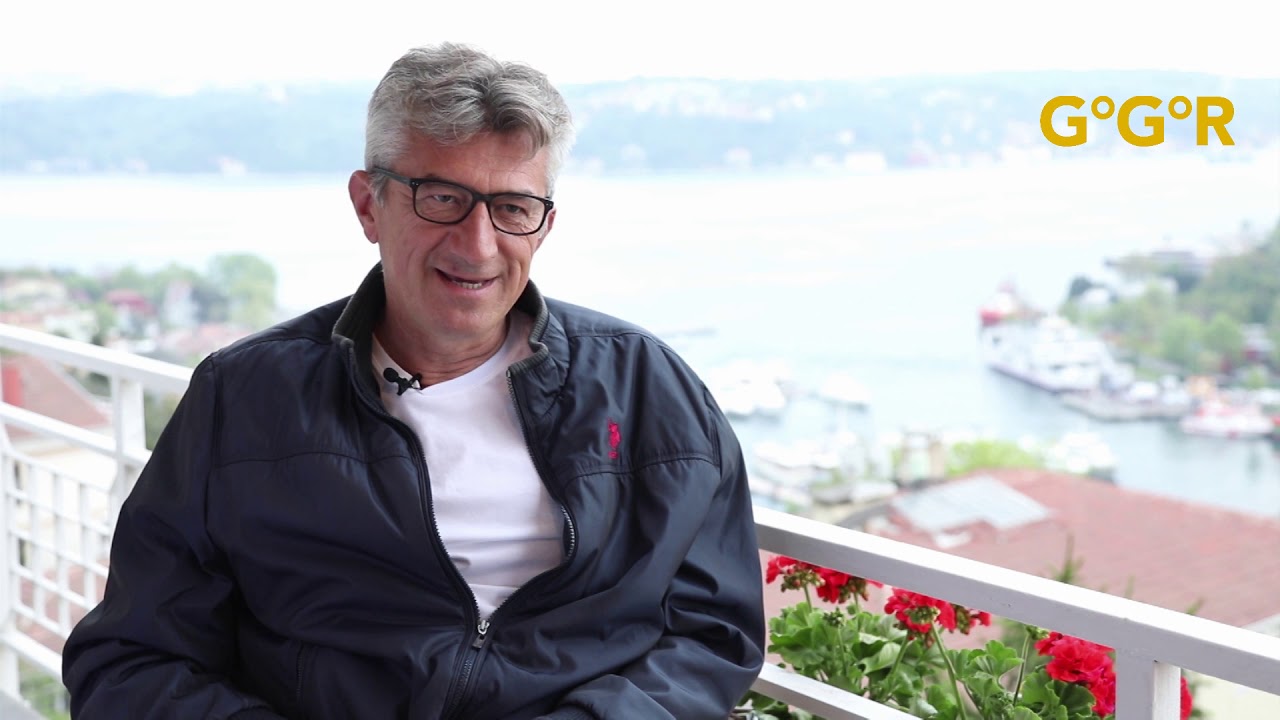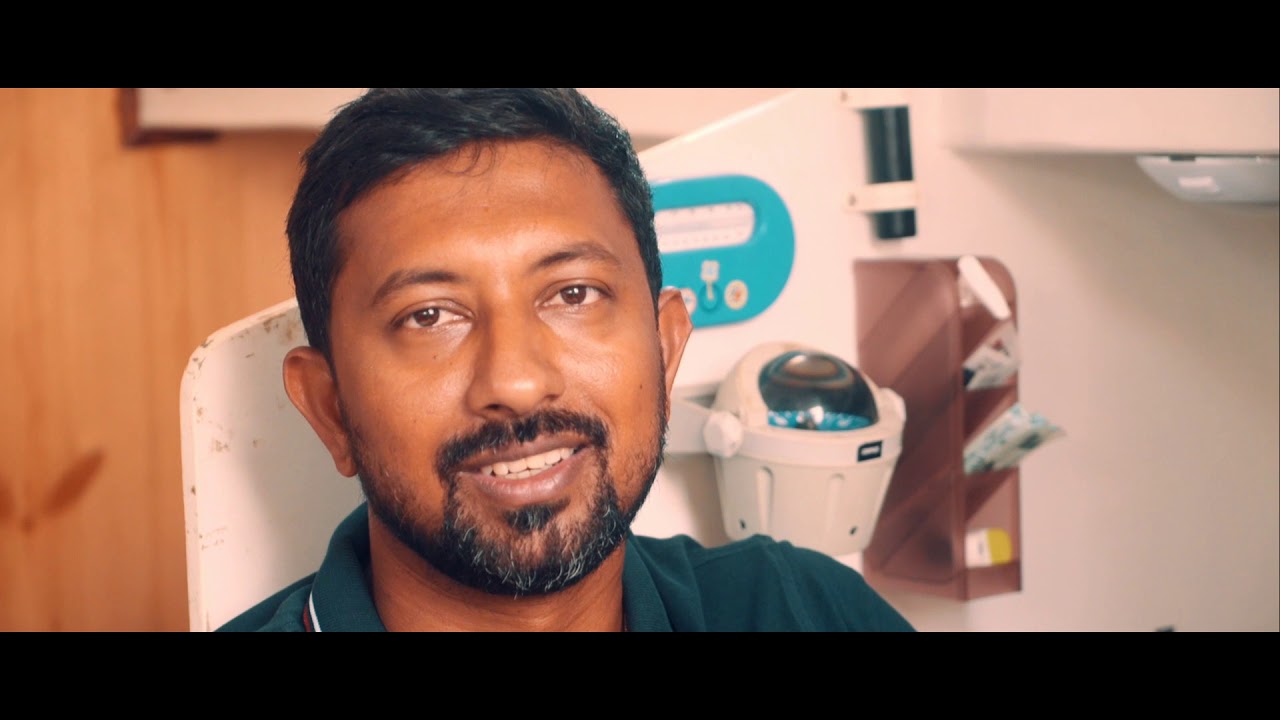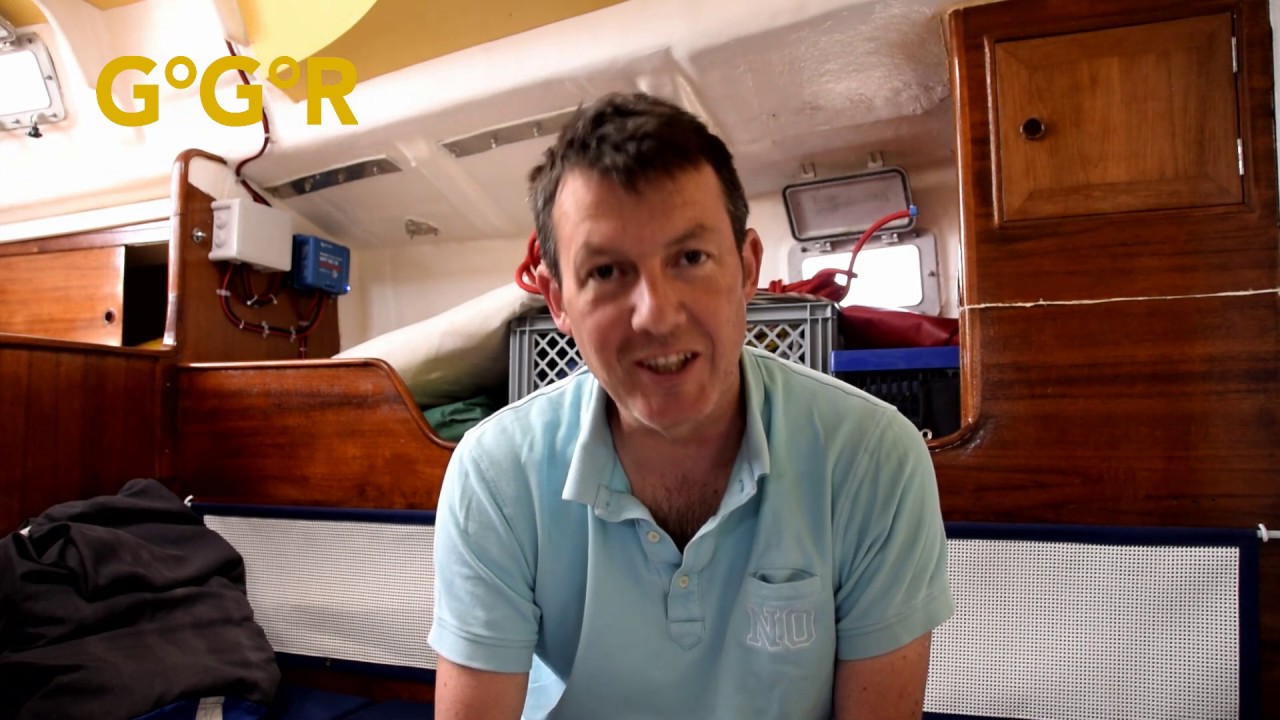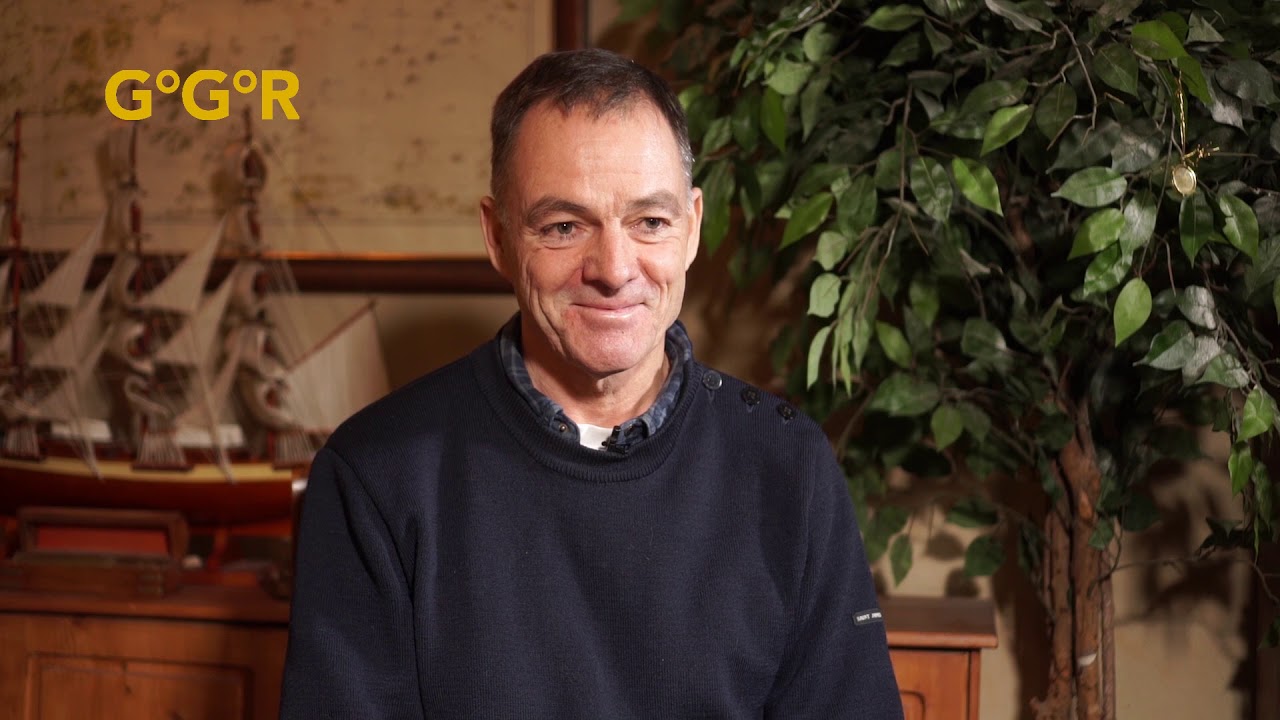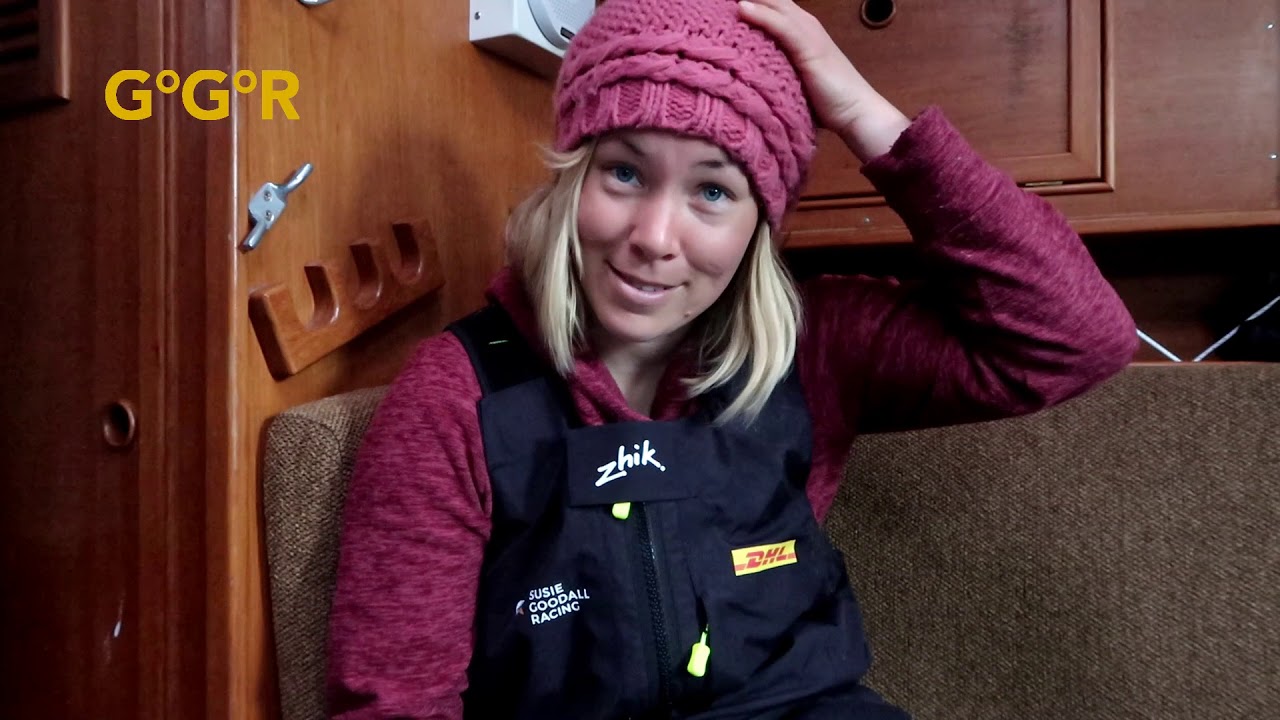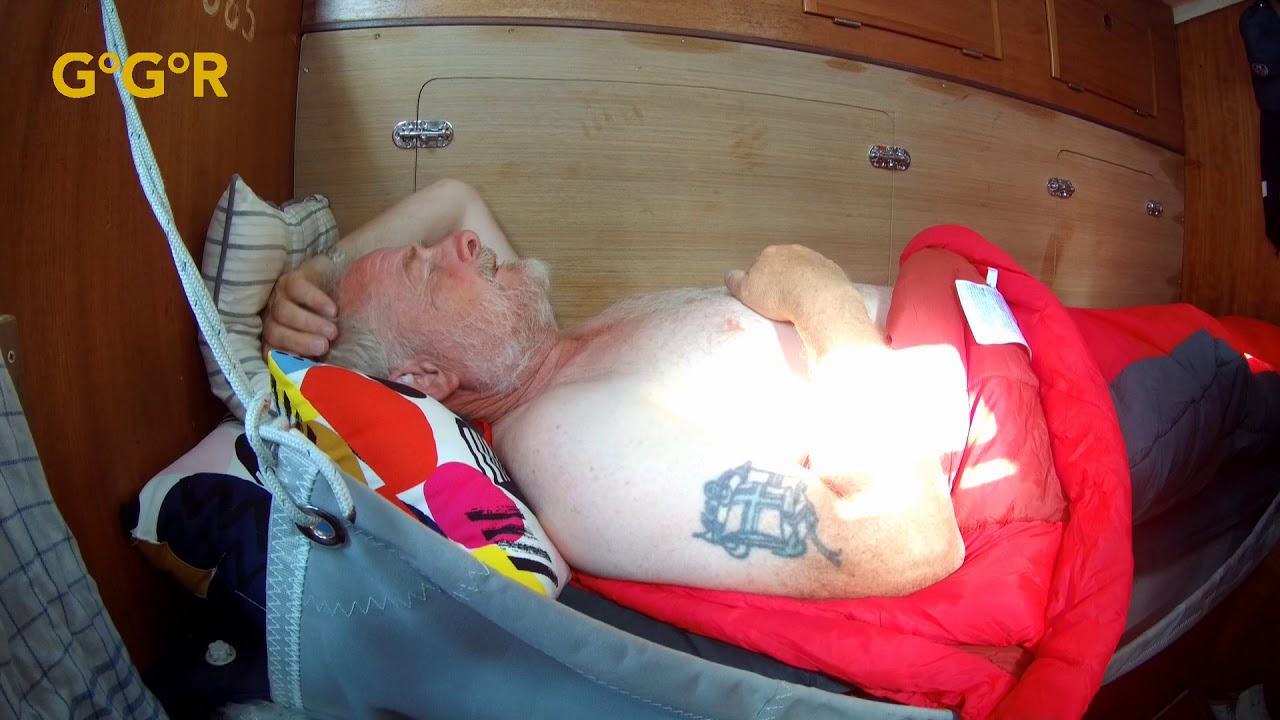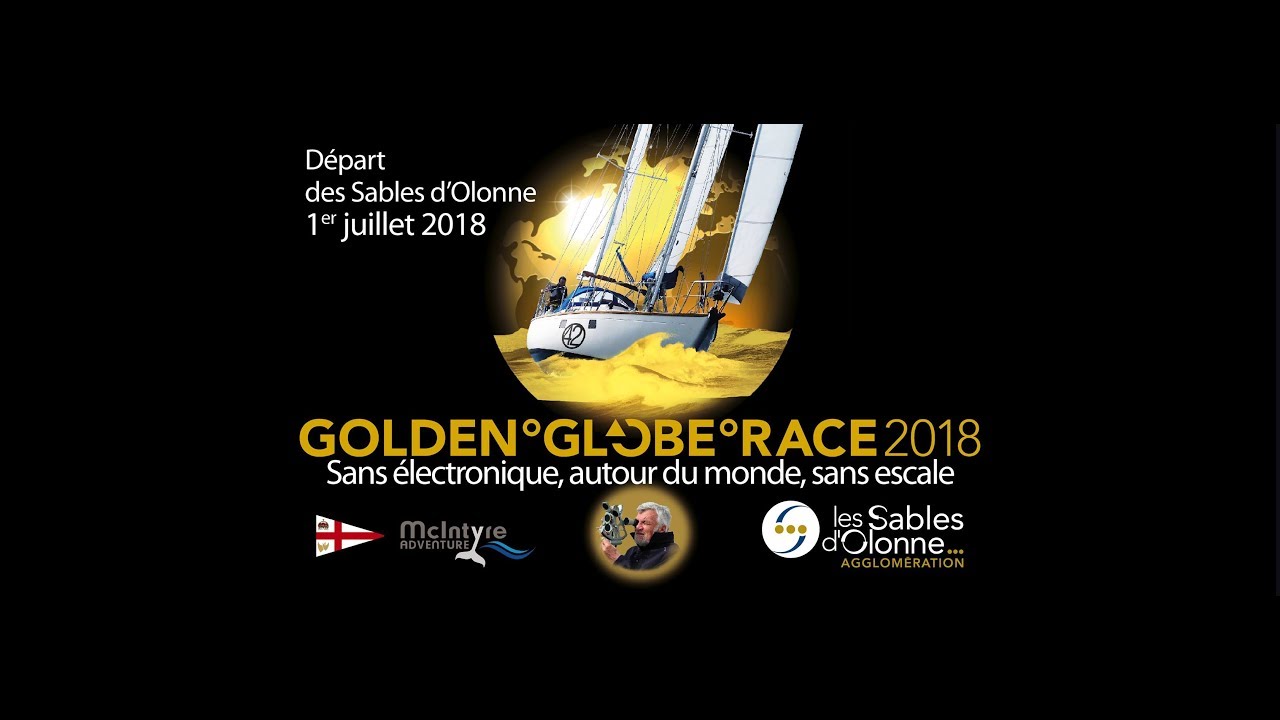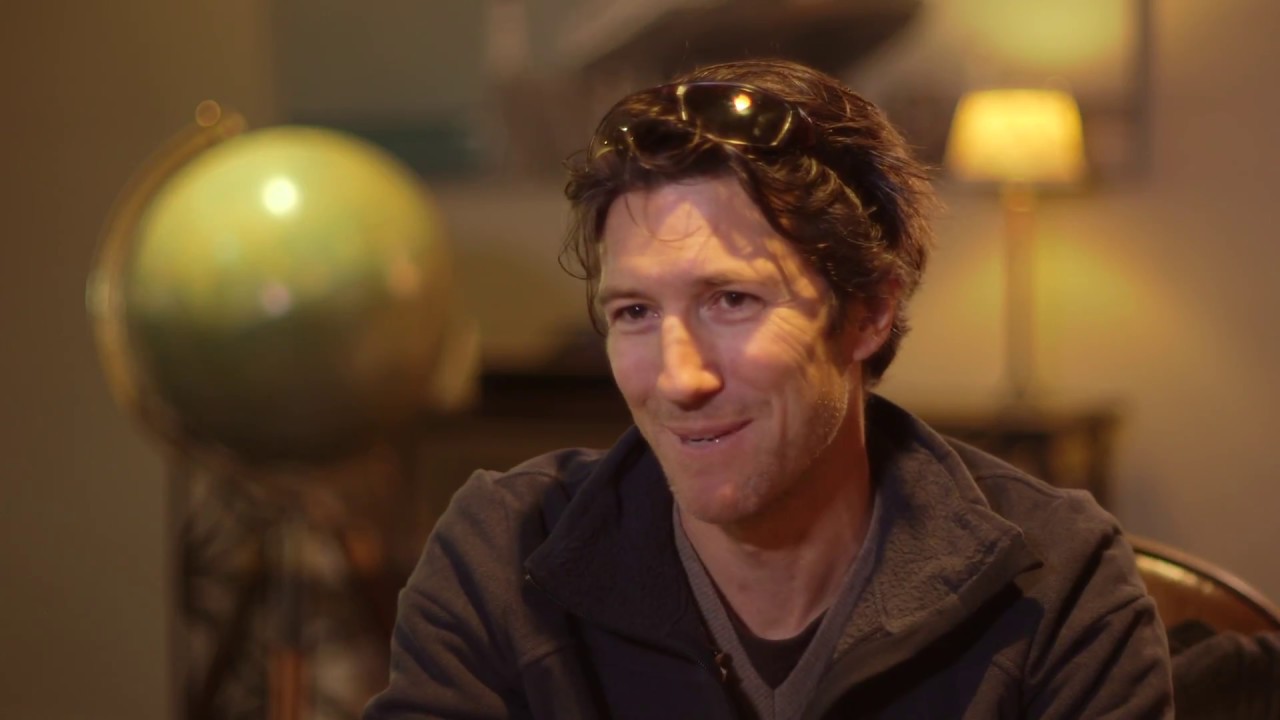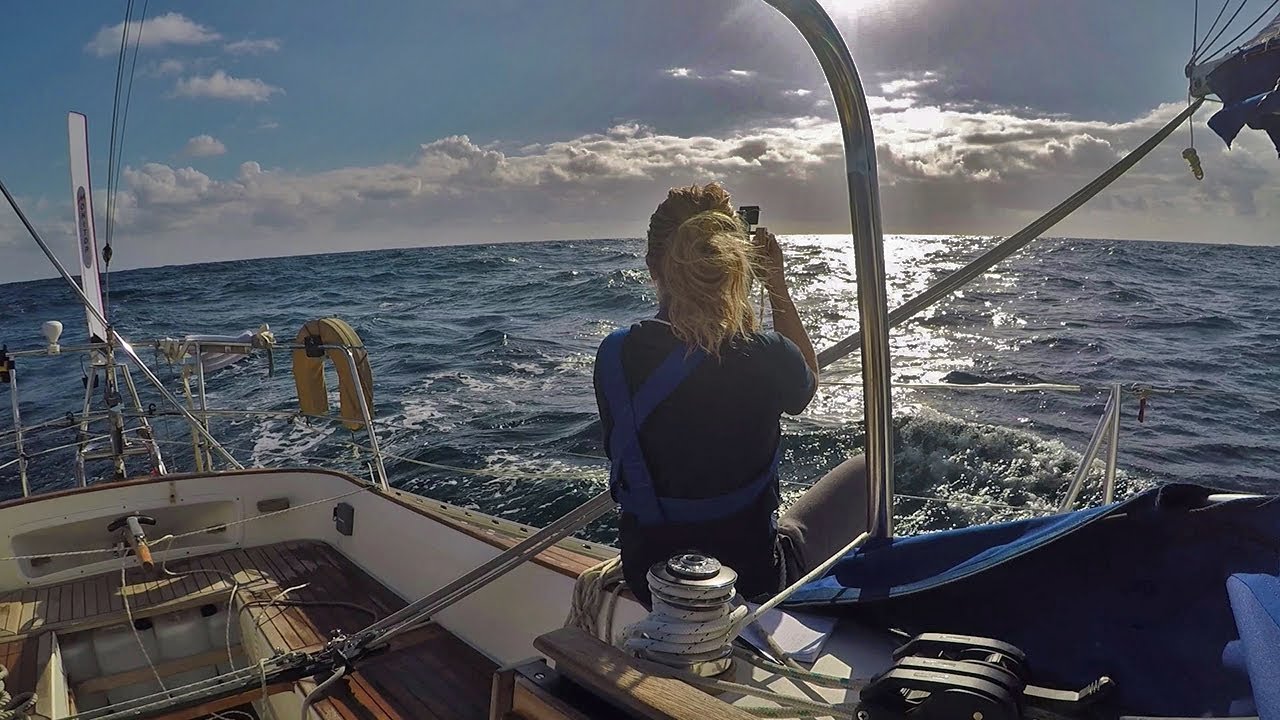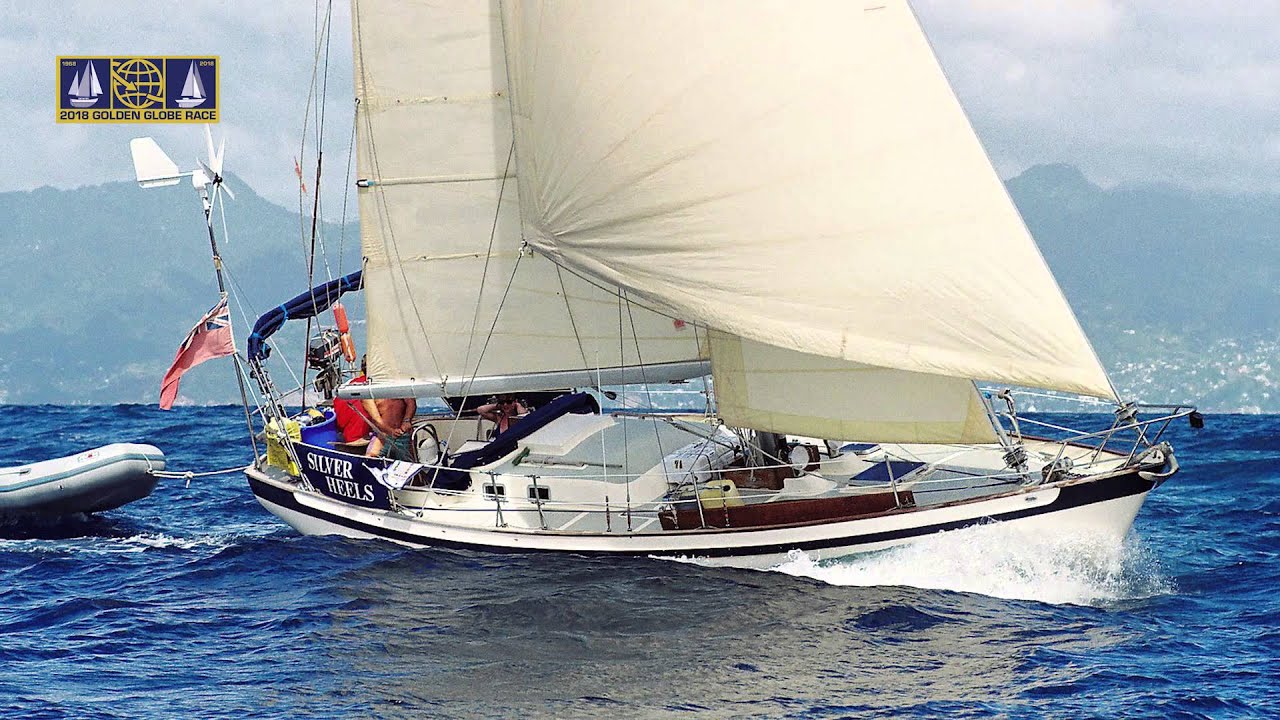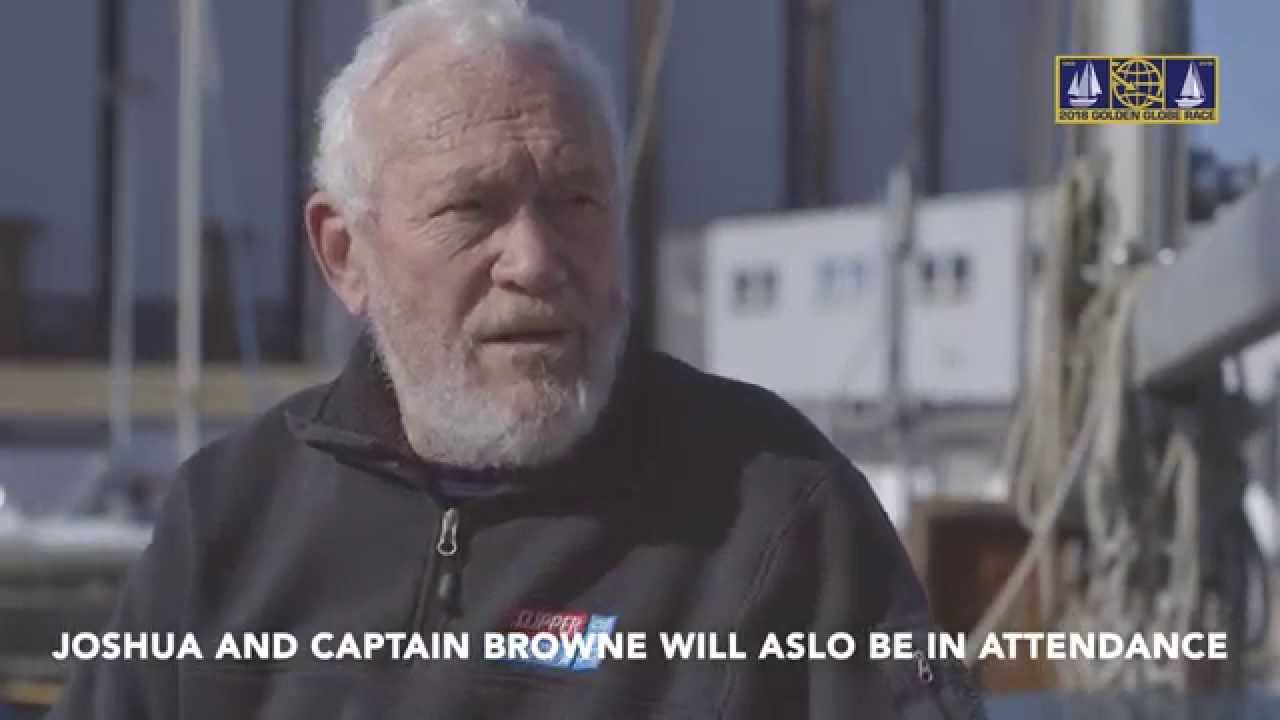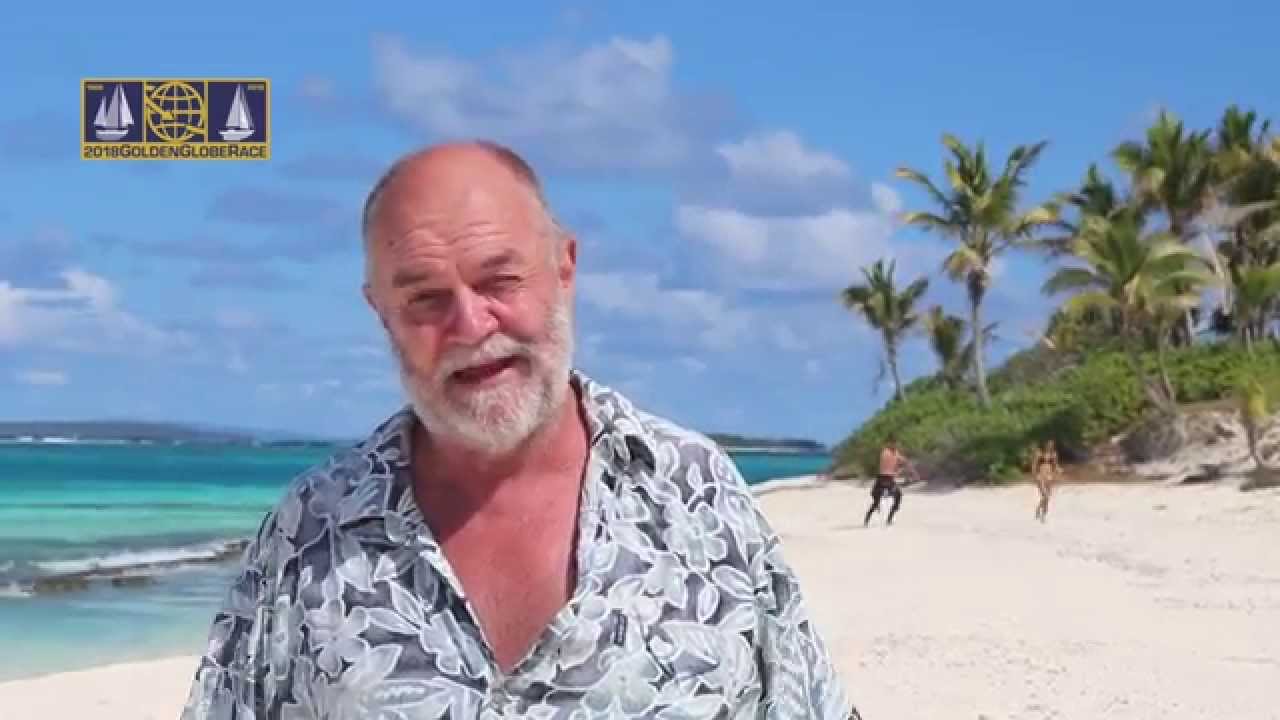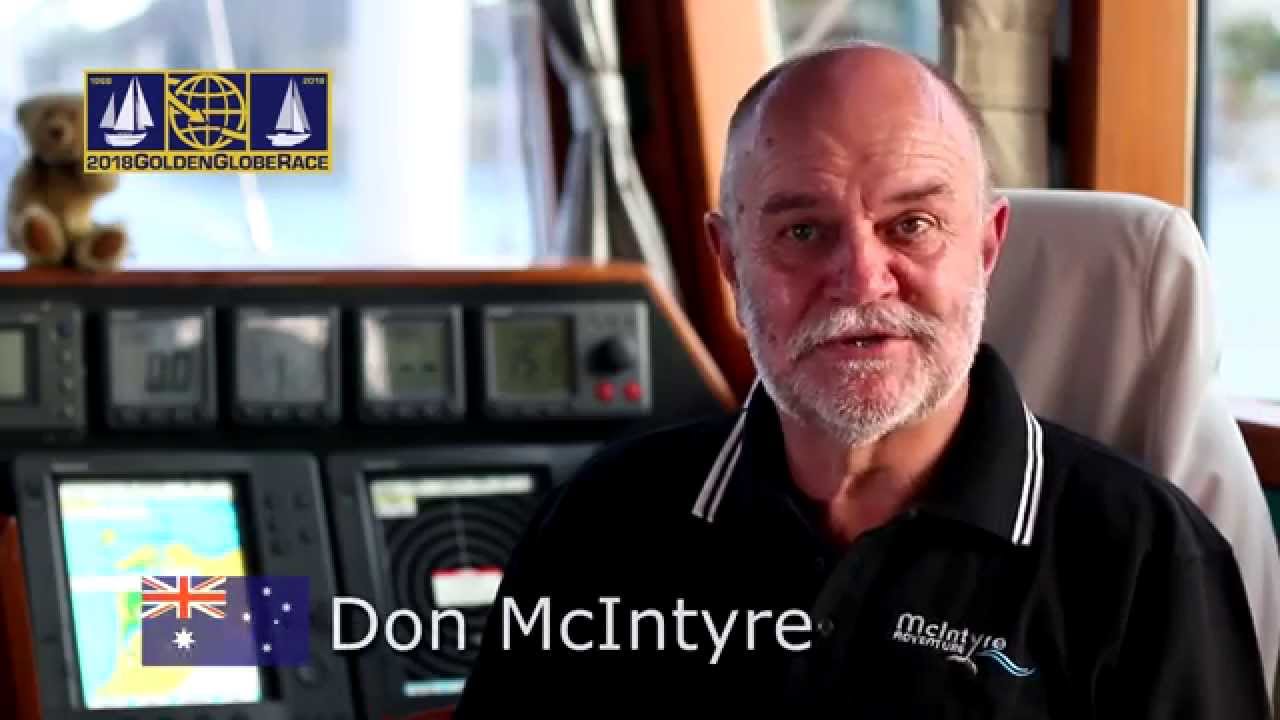 Tough skippers and Tough boats ! Toughest GGR !
JEAN LUC VAN DEN HEEDE QUESTIONS A IN FRENCH
GGR NABIL AMRA QUESTIONS C
ERTAN BESKARDES QUESTIONS C
ABILASH TOMY QUESTIONS C
ANTOINE COUSOT QUESTIONS C JUNE 2018
TAPIO LEHTINEN QUESTIONS B
SUSIE GOODALL INTERVIEW
ABOUT ABHILASH AND GREGOR RESCUE
TRIBUTE TO ARE WIIG
GGR Le Film
Skippers presentation
Joshua arrives
Abhilash Tomy, Falmouth, UK
SITraN departure, Falmouth, UK
GGR2018 Skipper Meeting in Les Sables d'Olonne
DHL welcome aboard Susie Goodall for the world's toughest challenge.
Golden Globe Race 2018
Suhaili – Restoring a Legend
Hello Golden Globe, Part 2
Hello Golden Globe