STARTED: JULY 1ST, 2018
TIME SINCE DEPARTURE
GGR News Updates
August 17th 2018 01:51 PM
Latest update 17/08/2018
VDH thought he was out of this nasty "petole" (No Wind zone) that stopped him two days ago, but "now the anticyclone wants to see me again!". PHILIPPE should find good winds soon. Behind, the entire fleet is rather launched in good downwinds. Still 2nd, MARK SLATS might see the blue hull of ARE WIIG, who took the lead eastern peloton at the expense of UKU. Further north, TAPIO, is slowly catching up with IGOR but "Esmeralda always OK!". As for the two youngest competitors, they get together after having been separated for a long time, due to GREGOR's western option, which is 5th with good averages for several days, just like SUSIE, less than 20 miles behind him. Nice averages also for LOIC, ahead of ABHILASH. This is unfortunately not the case for MARK SINCLAIR, trapped in a high pressure area, which will be the case for ISTVAN tomorrow. Meanwhile, ANTOINE continues its descent to the south in the trade winds now.
August 16th 2018 10:46 AM
Latest update 16/08/18
Interesting weather map today with those no wind holes dictating who gets to move and when in the next couple days. PHILIPPE is obviously hand steering,JL VDH with favorable wind direction. ANTOINE up the back is diving south at 5kts,Capt'n COCONUT is in a hole for at least 2 days! ISTVAN making progress at 5.3kts; IGOR 4.2kts with a broken Halyard; TAPIO still struggling with electri charging issues. Over to the east LOIC may be low on water but not on breeze at 5.7kt. UKU is currently OK moving into stronger following winds.TOMY is roaring along after his night time collision with no reports of damage.SUSIE is gaining a little more on GREGOR who has slowed down and will gain speed soon. ARE will slow overnight and then pick up again. MARK SLATS in a hole at 3kts will start moving again chasing down JL VDH. All are contemplating the reality of passing Cape Town and going further south.
August 15th 2018 09:22 AM
Last slowing downs before the Great South!
The head of the fleet in now crossing a hole, a slow strip, before being able to catch a good South-West wind by tomorrow to speed up towards the Cape of Good Hope! 300 miles further north, the navigators on the Eastern side could also soon find themselves being slowed down in their progress. The others coming from the West, are still enjoying crosswinds and good speed, but another system of high pressure is not far behind. ANTOINE COUSOT, will be sailing upwind for a few more days while FRANCESCO says "Carozzo", is downwind off Guinea-Bissau, bringing up the rear.In the skippers reports, we can feel that the weather is cooling down, the climate is becoming more unstable and intense, for sure, the Great Southern Ocean is not far away! Strong low pressure systems are currently developing under the roaring 40ths .. while waiting for the first wakes of our adventurous sailors coming down!
August 14th 2018 08:15 AM
Latest update 14/08/2018
This morning, the tracker shows clearly the route options chosen by our sailors according to the winds and weather forecasts that they predict thanks to the radio reports and their maritime experience. Jean-Luc is trying to keep his pace going East by skirting slightly to avoid the system of high pressure just below him, while Philippe and Mark may fall into it and be slowed down! The western peloton is enjoying good winds to go across for the moment, and the eastern one a good breeze that may gradually run out of steam.In a few weeks everything will change in the Great Southern Ocean, and they could face up to 70 knots of winds in a 10 m swell by 0-5 °!
August 13th 2018 09:03 AM
Latest update 13/08/18
With PHILIPPE PECHE happening to become a CHICHESTER category sailor this weekend due to private satphone communication after a severe steering problem, JEAN-LUC VAN DEN HEEDE is the solid leader this morning of the GGR 2018, after having a windane problem he succeeded in repairing. At nearly 600 miles in its west, MARK SLATS just tacked south taking advantage on better winds now to progress, while in its wake, GREGOR MCGUCKIN, LOIC LEPAGE, ahead of ABHILASH TOMY and MARK SINCLAIR will benefit from strong winds over the next few days, as will the eastern pack, now led by ARE WIIG, third position in overall since the end of last week.
August 11th 2018 08:15 AM
Philippe Peche adrift and into Chichester class
Philippe made an emergency call to the Golden Globe Race HQ at 18:10 UTC yesterday to report that the tiller on his Rustler 36 yacht PRB had broken in 45-50 knot winds and he had no steering. He had dropped all sail and was leaving the yacht to drift until the winds abate before assessing his options. PRB is currently in mid Atlantic, some 1,500nm west of Cape Town, the nearest port. Péché said that he was in no immediate danger, but two other competitors, race leader VDH (Matmut) and Dutchman Mark Slats (Ohpen Maverick) are close, with the rest of the fleet following up behind. He also made a satellite call to his partner, Not allowed under the GGR rules, so is now in the Chichester class and out of the GGR Rankings. VDH who is riding strong winds, also reported problems with the self steering on his Rustler 36 Matmut. A bolt sheered under the strain of steering the yacht downwind in the strong conditions, but he was able to replace it.
August 10th 2018 08:24 AM
Day 40
Already 40 days for our sailors since they left the mainland on July the 1st in Les Sables d'Olonne. Just a month ago, they crossed the gate in the Canary Islands, their last human contact with the GGR team for our navigators, before continuing their journey on an adventure crossing the oceans of this world, alone on their yachts. Some stopped along the way, but the fleet is now firmly established after a long Atlantic warm-up. They experienced some technical problems, were put to the test and optimized the efficiency of their boat, becoming ONE. Swept by the hot winds of the Sahara, the equatorial showers, cooked by the stinging hours in the doldrums, and revived by the tradewinds … they are finally preparing themselves to face the Southern Ocean in a few days for some, fifteen at most for others…
August 9th 2018 09:48 AM
The route is curving now frankly
The route is curving now frankly for the first two supporters of the western option. MARK SLATS must be happy to see his overall ranking back to top speed. This morning, he is in 5th position and seems to be enjoying the flood that fell on him yesterday. Mark is one of the few competitors to succed in collecting more than 70 liters of water since he left Les Sables d'olonne, as he explained to us yesterday on the phone. He confirms it today in writing : "ALL GOOD PLENTY RAIN HERE WATERTANK FULL TAKING BATH IN CPIT".
August 8th 2018 08:19 AM
Day 37
Mark SLATS is back on the track ! He tacked to the Eastern route few days ago, and has been flying since then on an average speed of 6 to7 knots ! He might be back from the West soon and into the leaders peloton if he keeps going strongly downwinds. But Philippe PECHE and Jean-Luc VDH, still leading, are maintaining their speed around 6 knots and sailing south at an average of more than 120 miles a day, and the wind is expected to pick up shortly. The eastern pack of the fleet is progressing well, led south by Are WIIG and Uku, followed further north by Tapio (4th overall), and Igor 150 miles further north. Only Susie, standing out from the pack, took an intermediate option in between the "cowboys" of the West, Gregor, Abhilash, Loïc and Cap'tn coconut, who are sailing fast, but far from the route. Istvan (10th) is catching up on the fleet, and Antoine sails behind at an average speed of 4 knots, waiting for stronger tradewinds.
August 7th 2018 09:01 AM
Still upwind trying to go as east as possible
"Still upwind trying to go as east as possible". This is the message sent last night by JEAN-LUC DEN VAN HEEDE , actual leader of the race. A little shifted in his west, at 50 miles, PHILIPPE PECHE "IS CHASING THE OLD BLOKE", understand that he is chasing the one he calls, with great respect, humor (Australian) and probably a little nervousness "the old one"! Think! At 73, the leader of the fleet imposes a strong rythm since the beginning of the race, after "only" 36 days of racing … The two leaders should see their lateral gap with MARK SLATS to be reduced in the coming days, sailing upwind. Remains that a band of high pressure is announced on their trajectory in 3 days. It will be necessary not to soften to pass through without difficulty.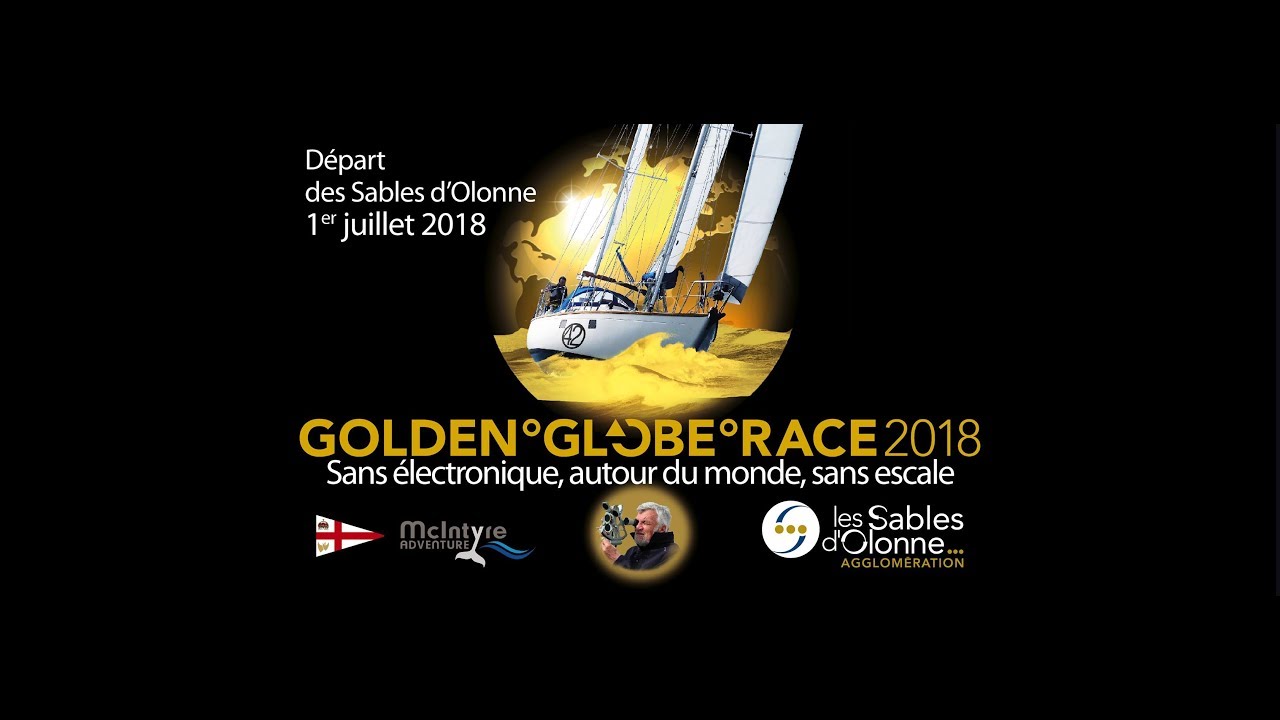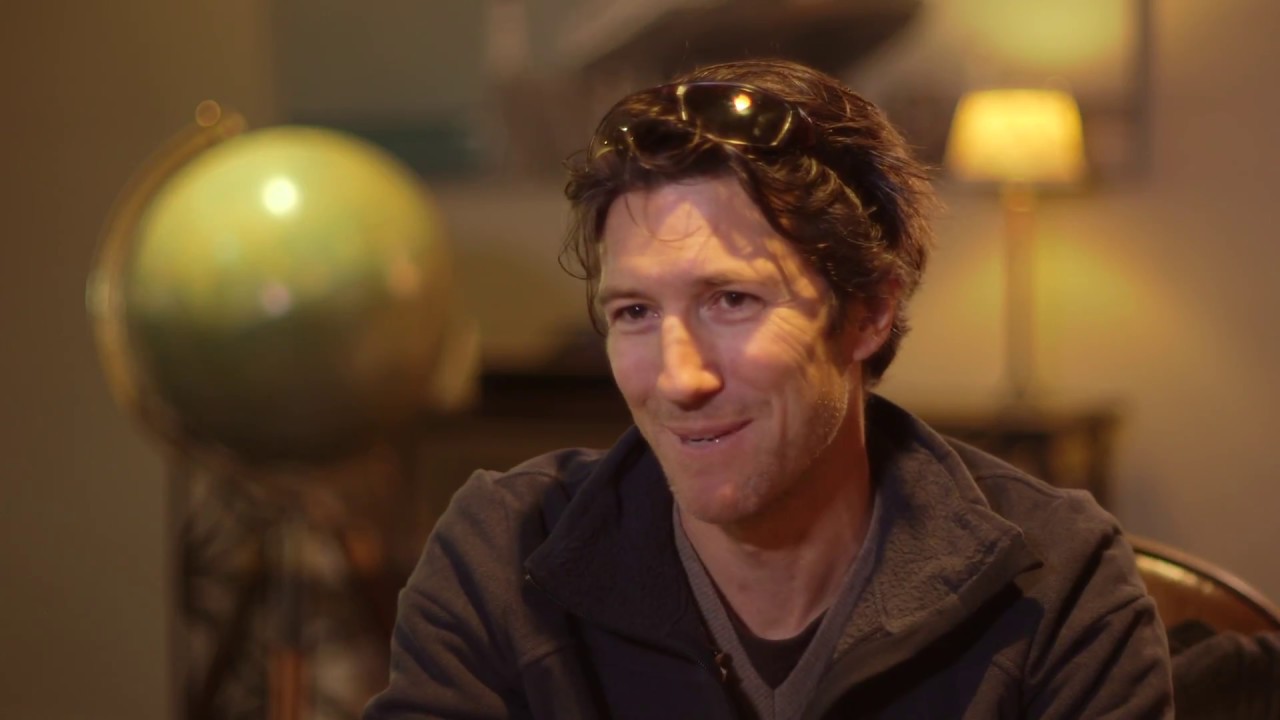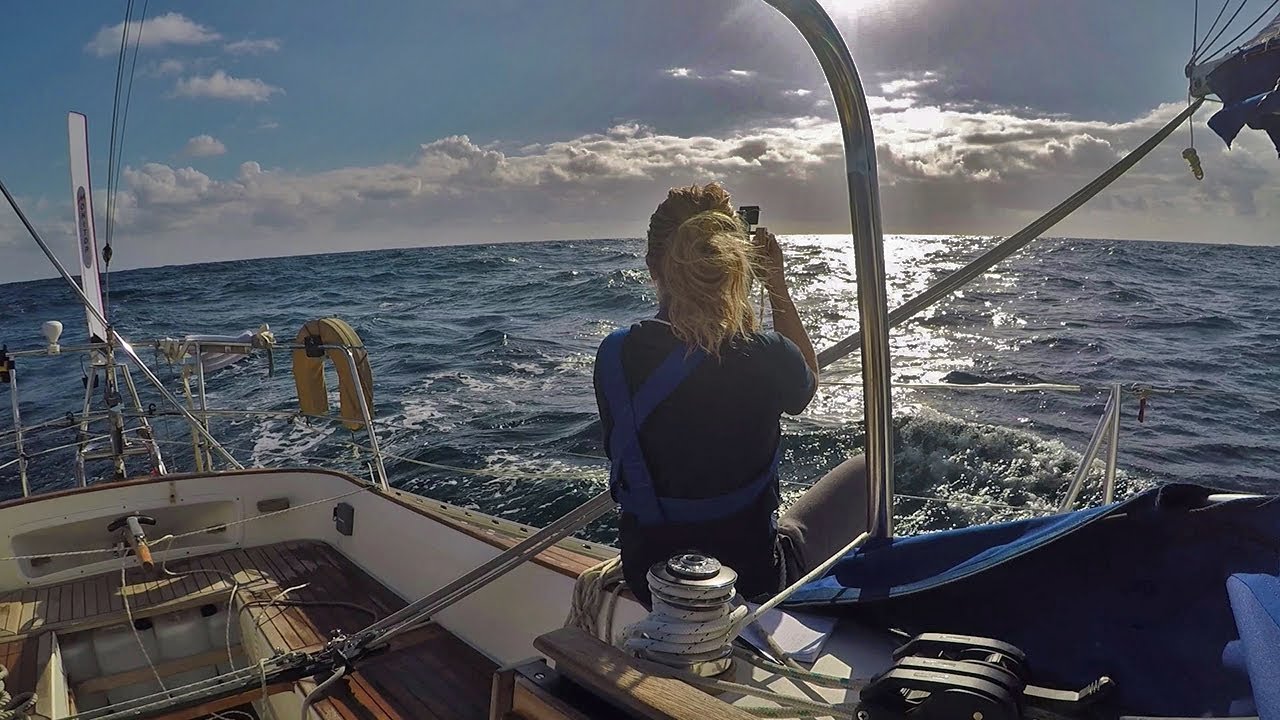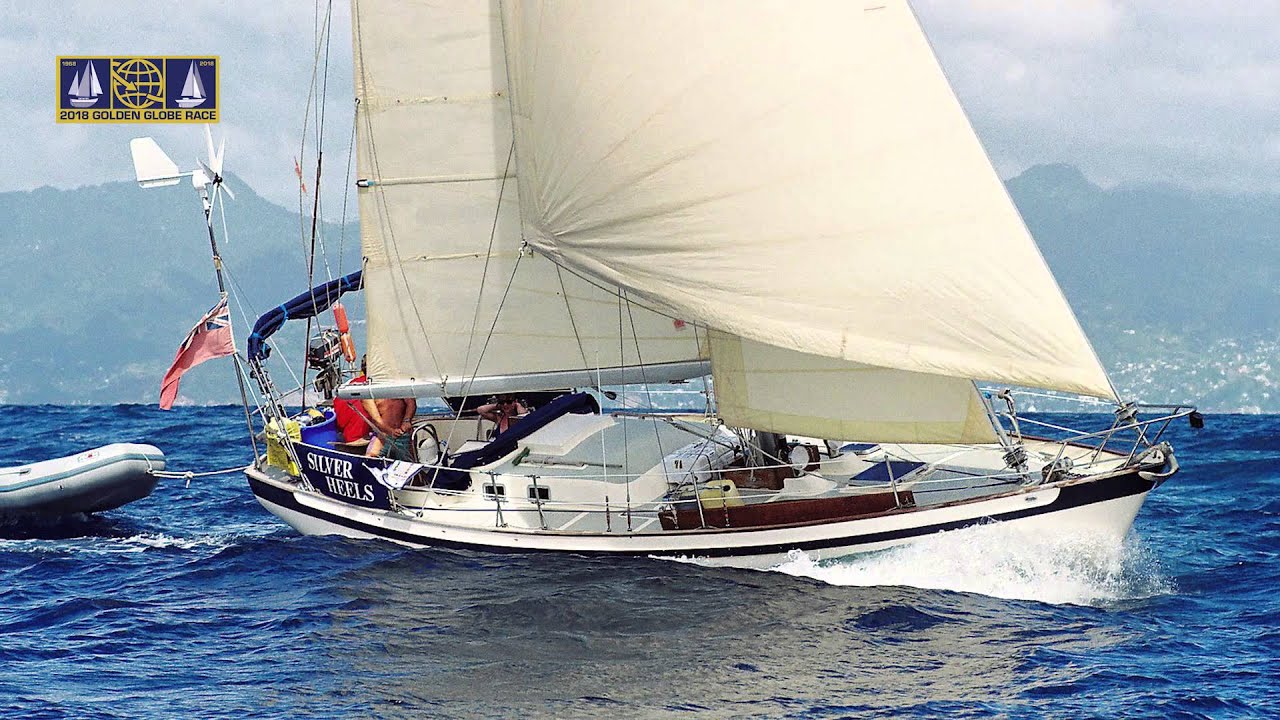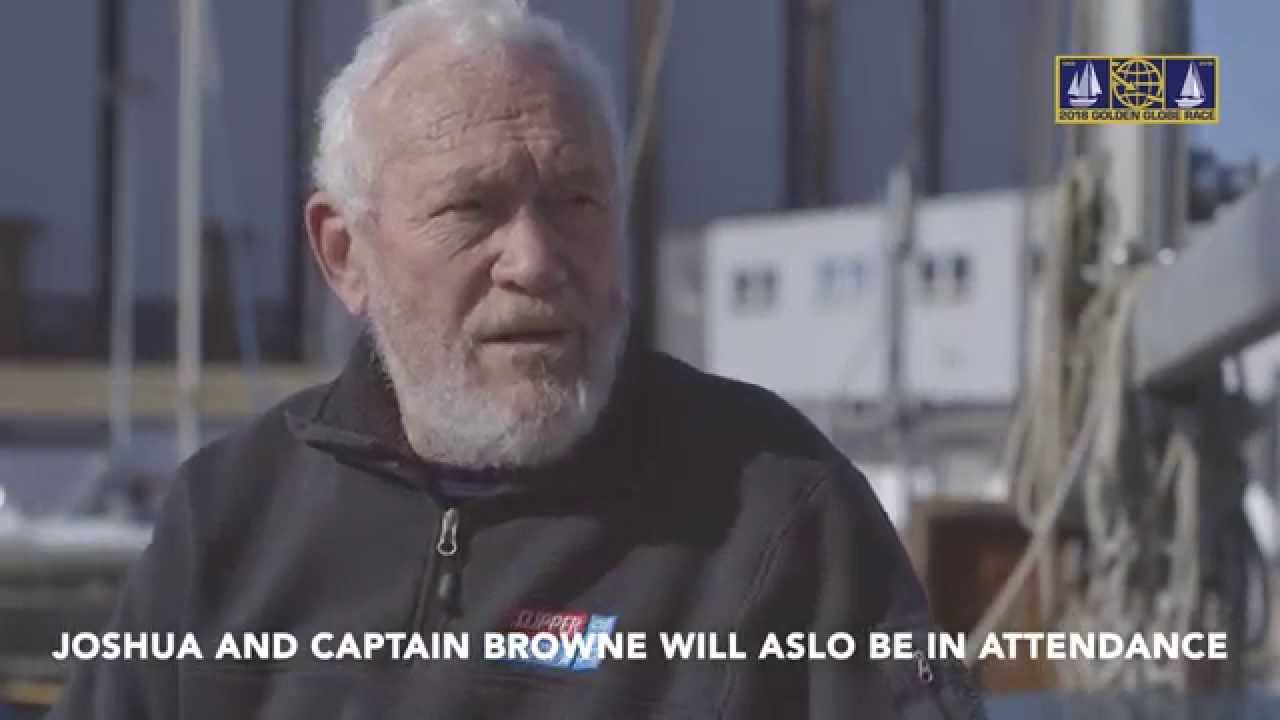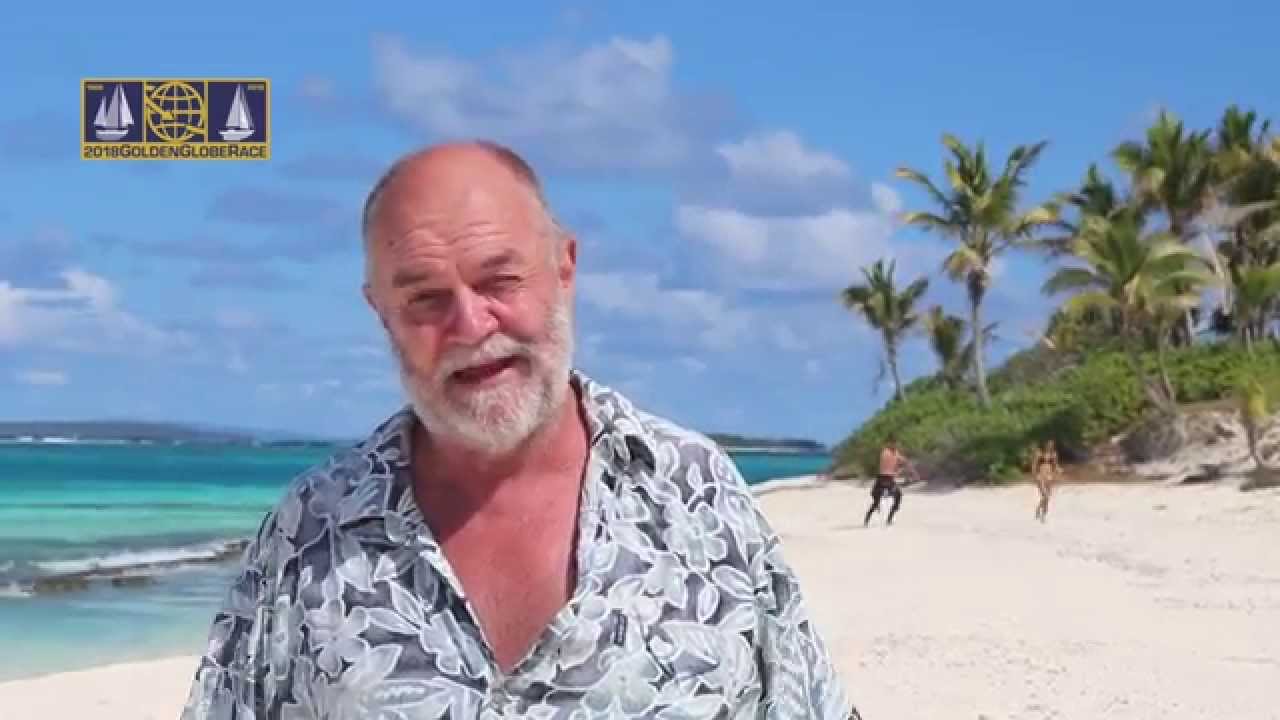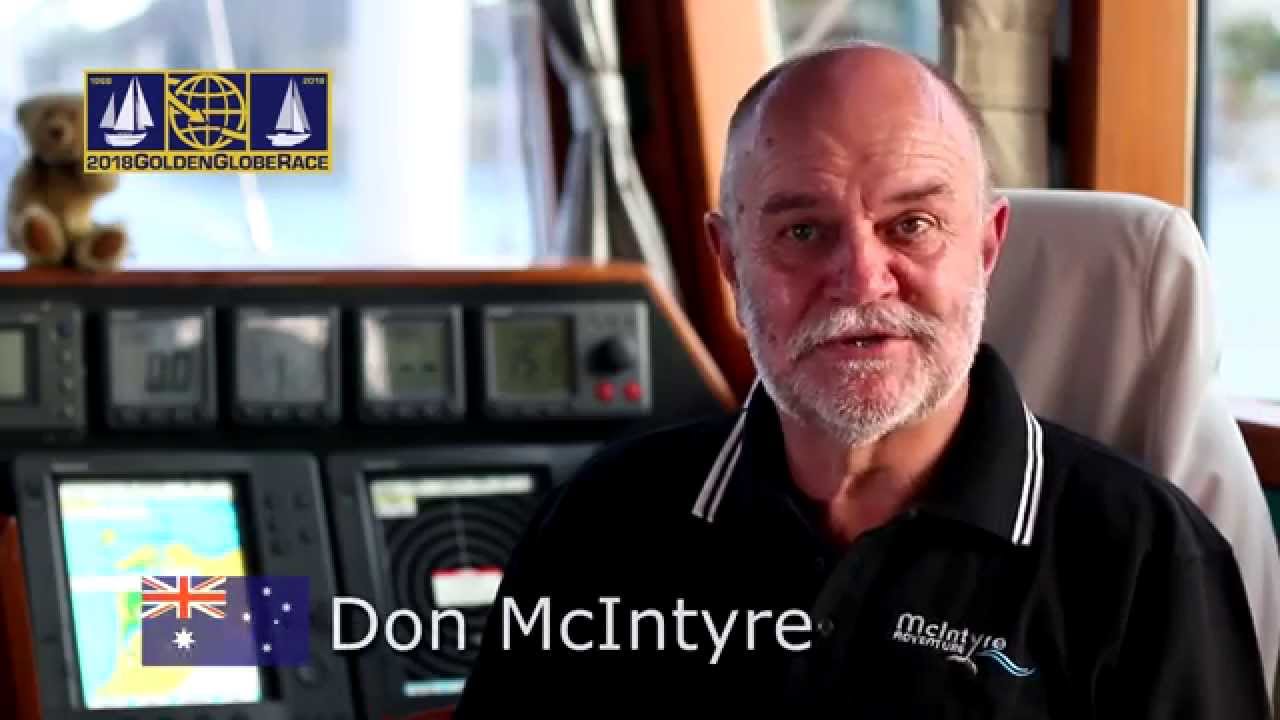 GGR Le Film
Skippers presentation
Joshua arrives
Abhilash Tomy, Falmouth, UK
SITraN departure, Falmouth, UK
GGR2018 Skipper Meeting in Les Sables d'Olonne
DHL welcome aboard Susie Goodall for the world's toughest challenge.
Golden Globe Race 2018
Suhaili – Restoring a Legend
Hello Golden Globe, Part 2
Hello Golden Globe